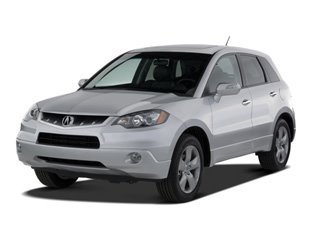 Honda Review – US Acura Review
Acura is an upscale automaker known for offering cars with impressive levels of luxury, features and performance. Generally, Acura cars are not considered as glitzy or as glamorous as the premium European makes.
2009 Acura RDX Styles
Final price: $33,695
The 2009 Acura RDX is largely unchanged. This premium compact SUV seats five and has all-wheel drive. The sole powertrain teams a 240-hp 2.3-liter turbocharged 4-cylinder engine with a 5-speed automatic transmission.
Maximum towing capacity is 1500 lb. Available safety features include ABS, traction control, antiskid system, front side airbags, and curtain side airbags. Standard are dual-zone automatic climate control, leather upholstery with heated front seats, and a 6.5-inch dashboard screen that displays audio and climate information. A Technology Package, priced as a separate model, includes a wireless cell phone link, rearview camera, and navigation system with real-time traffic information.
The RDX may be in line for a "clean diesel" engine that Honda plans for U.S. sale. Actually, Honda is developing both 4-cylinder and V6 diesels for a variety of vehicles in an effort to reduce CO2 emissions across its entire fleet. Honda hasn't yet said which, if any, diesel the RDX might get, but we'd bet on the 4-cylinder unit, possibly with a turbocharger.