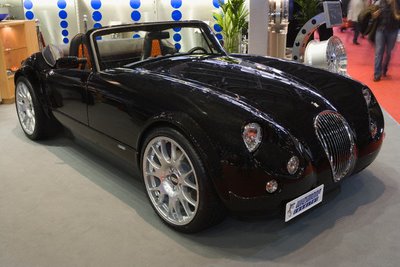 Speed prototype: Old Wiesmann GT
— Special GrandTurismo
About this car
German tuner company Wiesmann has created this shapely GT, inspired by classic roadsters. The body is constructed of carbon fiber, and weighs 2,756 pounds.
The car accelerates from zero to 60 mph in 4.5 seconds and has a top speed of 174 mph. Power is supplied by a BMW-supplied 367-horsepower, 4.8-liter V8 engine.