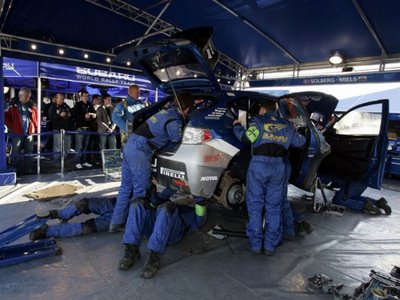 Subaru WRC Rally
2008 – Subaru Impreza WRC2008
Subaru's most radically different and restyled Impreza since the iconic model was first launched in 1993, the WRC2008 represents an entirely new direction for both Subaru and the Subaru World Rally Team.
Not least the first Impreza to sport a five door body, it is the first Subaru World Rally Car to be fully designed using computational fluid dynamics and was a compete redesign of every element of the car, starting from a blank sheet of paper.
It sports a radical new livery, retaining the iconic blue that harks to the roots of the Impreza in 1993, whilst also incorporating two of Subaru's other corporate colours – white and silver.
Photo galleries from championship
Many thanks to Subaru!