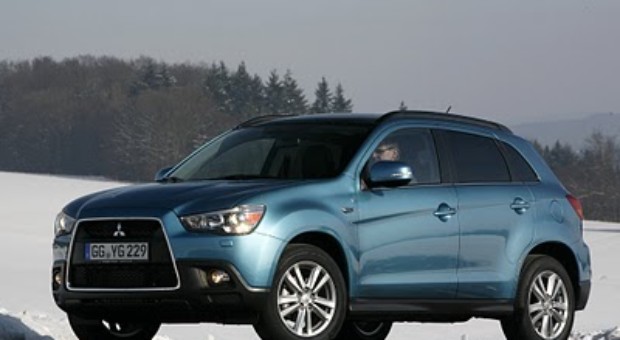 Mitsubishi cars have made their name in the market. Mitsubishi cars are relied upon to bring customer satisfaction with utility and looks. The Japanese Mitsubishi has evolved into a global brand in cars and heavy industries.
Mitsubishi cars in India, including both sedans like Mitsubishi Lancer and Mitsubishi Cedia, and SUVs running on diesel like the Mitsubishi Pajero and Mitsubishi Montero, have built inroads into the Indian car market and carved out a special niche for themselves
Mitsubishi Motors extends the concept one notch below (C-segment) with the introduction of a smaller and sportier sibling: the all-new Mitsubishi ASX compact crossover. Another "global car for the regions" from Mitsubishi Motors and therefore named and specified accordingly, Mitsubishi RVR ASX Crossover was first launched in Japan in February 2010 (as "RVR").
After its European premiere at the 2010 Geneva Motor Show, it will be retailed in Europe end of spring 2010.
Sharing the same evocative "Kawasemi Blue" introduction color, the new Mitsubishi ASX represents a marketable interpretation of the Concept-cX show car, unveiled at the 2007 Frankfurt Motor Show, whose success convinced MMC's management to turn it into a full-fledged production car.
Longer by nearly 20 cm (4.295 m vs the concept's 4.11 m), slightly higher (+ 6.5cm) and wider (+ 2cm), and featuring a more upright tailgate all for the sake of optimum packaging, Mitsubishi ASX shares nonetheless Concept-cX's basic design theme as well as its passenger car-like sure-footed stance.
Suggested by the gaping "Jet Fighter" grille – a nod to Mitsubishi Heavy Industries, Ltd.'s F-2 jet fighter and now a trademark feature for nearly all Mitsubishi Motors on-road vehicles in Europe (Colt, Lancer and Outlander) – this car-like "attitude" was a key direction for Mitsubishi designers: unencumbered by any marketing pressure to simulate an SUV look through heavy detailing (no need to with Pajero/Montero/Shogun and L200 already in the range…), they further developed Concept-cX's own vocabulary towards a less polarizing yet sharp, expressive and finely executed "sports hatch" with proper presence & substance.
The latest contributor to MMC's green tech strategy, Mitsubishi ASX will also inaugurate an all-new family of all-aluminum DOHC 16v 4-cylinder Common rail Direct injection "low impact" Euro 5 Diesel engines, jointly developed by Mitsubishi Motors Corporation and Mitsubishi Heavy Industries, Ltd. (MHI), the latter providing – amongst others – engineering expertise gained through experience in industrial and marine Diesel engines, as well as in gas turbine technologies.
Initially offered in 1.8 liter form – first with Mitsubishi ASX and later on during the second half of 2010 in the related Lancer family – this "4N13" set of powerplants is a derivative of MMC's recent petrol engine and features innovative technologies, including a new variable geometry turbocharger as well as high-efficiency combustion characteristics that stem from the application of MMC's and MHI's own analytic technology.
Highlight of this technological showcase is Mitsubishi's proprietary MIVEC variable valve timing system: a world first for passenger car Diesel engines.
In parallel, for customers looking for a petrol option, Mitsubishi ASX will also be proposed with a new 1.6 liter DOHC 16v MIVEC engine: another in-house development, this time of Mitsubishi's own 1.5 liter engine as fitted to Colt.
In this Mitsubishi ASX application, it will also be made available with the full ClearTec package and be offered with a 5-speed manual transmission.
Courtesy of the all-inclusive electronic architecture of its "Project Global" platform, Mitsubishi RVR ASX Crossover offers the full palette of active & passive safety devices, including (availability according to model and market):
160˚ Super-HiD "Wide Vision" xenon headlamps
Active Stability Control
Traction Control
Hill Start Assist system
ABS
Electronic Brake Distribution
Brake Assist
Emergency Stop signal System
7 airbags (incl. driver knee airbag)
Low impact MIVEC Diesel
And also for New Mitsubishi RVR ASX Crossover is available an online game ready for drivers:
(Missions will put your driving timing and co-ordination skills to the test, driving in rush hour traffic against the clock, and the mini-games will include parking your car in impossibly tight places, navigating through tricky cone layouts and playing car tennis. )
Play here "Mitsubishi RVR ASX Crossover" Game
Photo gallery
(foto credit: NetCarShow)
Are you ready for a video review?
New 2011 Mitsubishi ASX (New Pictures)