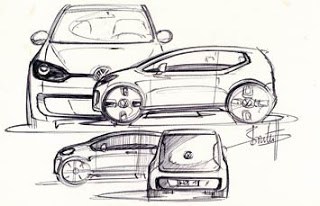 Volkswagen of America closes 2010 with best overall year sales since 2003
— 23,867 Volkswagen Vehicles Sold in December; Best December Sales Month Since 2005
Volkswagen of America, Inc. today reported that December 2010 marked a 17 percent increase over prior year sales for the entire line of vehicles.
In addition, 2010 achieved a 20 percent increase over 2009 total year sales. Increased sales numbers resulted in best annual sales since 2003 and best December sales since 2005.
With the growing popularity of Volkswagen's SUV models, the Tiguan achieved its best month ever, selling 2,551 vehicles, a 42 percent increase from the same month last year. Bolstered by the all-new model, the Volkswagen Touareg ended the year positively with a 68 percent increase compared to 2009.
Other top selling vehicles included the Jetta with a 34 percent increase, Golf with a 72 percent increase and Routan with a 50 percent increase compared to December 2009.
The all-new Jetta, Touareg and Tiguan along with the Jetta SportWagen, Golf and GTI are the 6 Volkswagen models that earned the prestigious Insurance Institute for Highway Safety's (IIHS) TOP SAFETY PICK award for 2011, the highest rating possible from the non-profit safety research organization.
Volkswagen's impressive line-up of TDI Clean Diesels fared well again in December with Golf selling 56 percent of its models as TDI and the all-new Touareg selling 35 percent as TDI.
Overall, 22 percent of Volkswagen models were sold with TDI Clean Diesel engines.
"The Volkswagen team is proud to end 2010 on a positive note, receiving the great IIHS news and achieving record sales numbers not only for specific models but for the best total year sales since 2003," said Mark Barnes, Chief Operating Officer, Volkswagen of America, Inc.
"As we saw last month, our minivan and SUVs continue to be popular among U.S. consumers as does the all-new Jetta with its long-list of standard features and attractive price. As we move into the 2011, we look forward to continuing this positive sales trend with the introduction of some of the best Volkswagen models ever, including the New Midsize Sedan to be built in Chattanooga, Tennessee, and the all-new 2012 Beetle."
See finacial result here