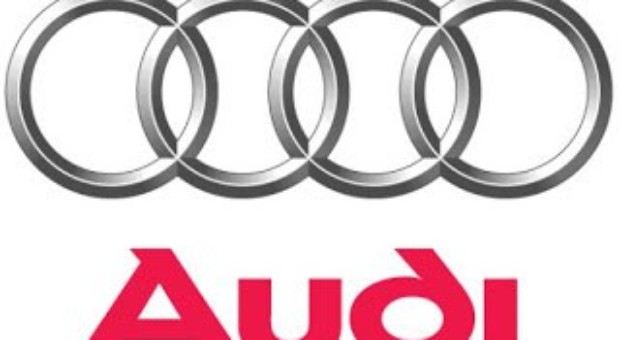 Audi A4 and Audi A8 "2011 All-wheel Drive Cars of the Year" – Audi most successful premium brand in all-wheel drive segment
Broadest all-wheel drive model lineup in premium segment with 437,792 automobiles with quattro drive produced in 2010. Audi once again sold more automobiles with all-wheel drive than any other premium manufacturer.
The brand with the four rings produced 437,792 vehicles with quattro drive last year. In the year in which Audi celebrated "30 years of quattro," around 38 percent of all cars produced worldwide were equipped with the all-wheel drive technology. With 74,262 new car registrations for all-wheel drive models, Audi also topped the competition in Germany.
The most popular Audi model with quattro drive in 2010 was the Audi Q5, 155,025 units of which were built. In the months ahead, the brand will further expand its all-wheel drive lineup in the SUV segment with the Audi Q5 hybrid quattro and the compact Q3. But it is not just SUV drivers who are turning to quattro; the all-wheel drive technology is a popular choice of Audi customers for all other model lines as well. From the Audi A3 to the A8, nearly one quarter of the automobiles produced in 2010 had quattro on board.
"quattro is one of the Audi brand's greatest success stories, and today we are writing what may well be its most exciting chapter," says Peter Schwarzenbauer, Member of the Board of Management for Marketing and Sales at AUDI AG. "As we move down the road toward electric mobility, we see entirely new possibilities for quattro technology. The electric quattro of the future will be even more agile, safer and – above all – more efficient," adds Schwarzenbauer.
Audi customers today can choose from more than 130 quattro model variants, taking all the different body types, engine versions and transmission options into account. Audi thus offers by far the widest range of all-wheel drive models in the premium segment. There are also a number of technical solutions for delivering power to all four wheels.
Behind the successful quattro principle are four different technologies, which Audi is constantly refining in order to build the ideal all-wheel drive system for each vehicle concept. The latest evolutionary stage of the quattro system featuring a crown-gear center differential and torque vectoring is available in the Audi RS 5, A7 Sportback and the new A6.
The quattro drive system also recorded yet another success in the voting for the "2011 All-wheel Drive Car of the Year." As in 2010, more than 119,000 readers of the trade journal Auto Bild Allrad chose the Audi A4 ("All-wheel drive cars from €25,000 to 40,000") and the A8 ("All-wheel drive cars over €40,000") as the winners of their respective classes. This marks the sixth year in a row that Audi has had two winners in this competition.
Three second-place finishes round out the brand's outstanding results this year. The readers of Auto Bild Allrad had a total of 136 vehicles in nine categories from which to choose. Dr. Hans-Peter Kleebinder, Head of Marketing Germany, accepted the coveted awards on behalf of Audi in Frankfurt this evening (via Audi USA)