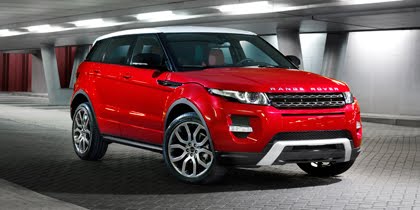 Range Rover Evoque brings sensational coupé design to one of the world's greatest marques.
Light-footed and nimble, it's unmistakably a Range Rover for today's demanding driver – with an engaging blend of dynamic handling and refined engineering.
It's the smallest, lightest and most fuel-efficient Range Rover ever, with an irresistible presence.
And with a tempting array of exterior and interior designs to choose from – plus a host of advanced technology – you can personalise Range Rover Evoque to your own individual taste and lifestyle.
A true Range Rover in compact form, it's now available in two distinct body styles.
Coupé – the compact premium crossover. And 5 door, with its sleek, striking design and practical profile, adaptable to suit a wide variety of lifestyles.
We want to bring your city to life through the people that make it amazing. From artists and designers, musicians and bloggers, even trapeze artists, we##Q##re calling everyone and anyone that shape the cities they live in. And yes, that means you.