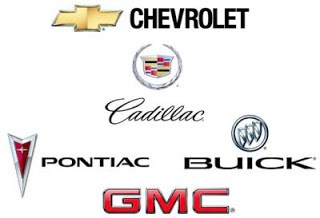 GM Announces Sale of its Stake in Delphi Automotive
General Motors, one of the world's largest automakers, traces its roots back to 1908. With its global headquarters in Detroit, GM employs 202,000 people in every major region of the world and does business in more than 120 countries.
GM and its strategic partners produce cars and trucks in 30 countries, and sell and service these vehicles through the following brands: Baojun, Buick, Cadillac, Chevrolet, GMC, Daewoo, Holden, Isuzu, Jiefang, Opel, Vauxhall, and Wuling.
GM's largest national market is China, followed by the United States, Brazil, the United Kingdom, Germany, Canada, and Italy.
General Motors Company (NYSE: GM) today announced the sale of its Class A Membership Interest in Delphi Automotive LLP (Delphi) back to Delphi for $3.8 billion. GM acquired the Class A Membership Interest in October 2009 in conjunction with the creation of Delphi.
"We are systematically delivering on our commitment to strengthen and simplify our balance sheet," said Dan Ammann, GM senior vice president and chief financial officer as of April 1.
GM will report a book gain of approximately $1.6 billion in the first quarter of 2011 related to the sale.
Earlier this month, GM sold its Ally Financial Series A preferred stock for $1.0 billion in a registered public offering. The Ally transaction will result in a book gain of $0.3 billion to be recorded in the first quarter of 2011.
Source: GM