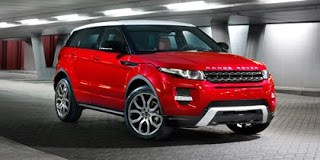 Range Rover Evoque, From $43955 in USA
The same sleek, striking silhouette as the coupe, with the added practicality and convenience of five doors.
With an engaging blend of dynamic handling and refined engineering, it's also the most sustainable Range Rover ever.
Its compact footprint and advanced technology deliver exciting performance together with reduced fuel consumption and CO2 emissions.
You can create your own bespoke Range Rover Evoque with a tempting array of colors, finishes and luxury designs, based on 3 distinct design themes:
Pure – the purest expression of the LRX concept car.
Prestige – the ultimate in Range Rover luxury.
Dynamic – a sports-orientated take on the Range Rover Evoque.