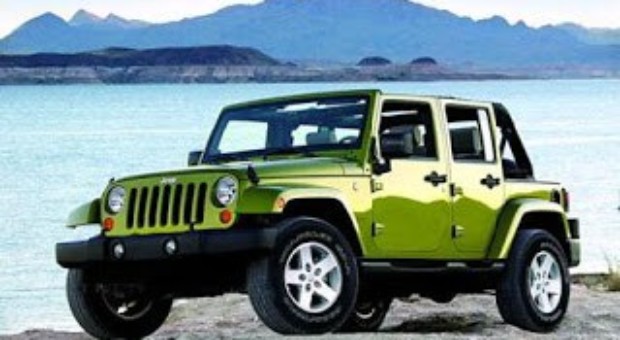 Jeep Wrangler
Jeep® Receives 2012 Silver OBIE Award
The Jeep® Brand Receives 2012 Silver OBIE Award from the Outdoor Advertising Association for America for Jeep Wrangler Call of Duty® Billboard Design
The Jeep® brand has received a Silver OBIE award from the Outdoor Advertising Association for America for the Jeep Wrangler Call of Duty® Out of Home Creative Design.
– Award given to Jeep® Wrangler Call of Duty® electroluminescent billboard campaign titled 'Any World – Night Vision'
– National OBIE Award recognizes agency design teams that produce outstanding outdoor advertising campaigns
– Any World – Night Vision' featured three large completely backlit electroluminescent billboards executed simultaneously in Los Angles, New York and Chicago
of Duty®: MW3 Special Edition SUV and included broadcast, print, digital, social media, experiential events and out-of-home advertising.
The OBIE was awarded for the Jeep brand's creative use of billboard advertisement using blacklit electroluminescent billboards featuring day and night imagery.
"We are honored to receive this award as it validates our desire to attract consumer attention in a different and innovative way," said Olivier Francois, Chief Marketing Officer – Chrysler Group LLC.
"Our creative standards are high and allow great ideas to come to life, always striving to showcase our products with a unique approach."
The Jeep billboard campaign was designed by creative agency Global Hue.
Using patented low voltage electroluminescent Light Tape ® lamps, consumers saw the campaign tagline, "Toughest Vehicle in the World" version of the advertisement by day that showcased the true vehicle capability and a "Toughest Vehicles in the World". Any World." version at night, illustrating the vehicle's capability in the virtual Call of Duty world.
The billboards were located in Los Angeles, New York, and Chicago, and were the three largest completely backlit electroluminescent billboards done simultaneously.
"This was a breakthrough creative idea that not only communicated the Jeep brand and its Wrangler Call of Duty: MW3 Special Edition SUV, but also allowed us to connect to the gaming world and expose the 2012 Jeep Wrangler to a completely new set of consumers," said Mike Manley, President and CEO – Jeep Brand.
"The billboards showcased the rugged capability, dynamic energy and high performance that the 2012 Jeep Wrangler Call of Duty: MW3 Special Edition SUV offers."
(Visited 5 times, 1 visits today)