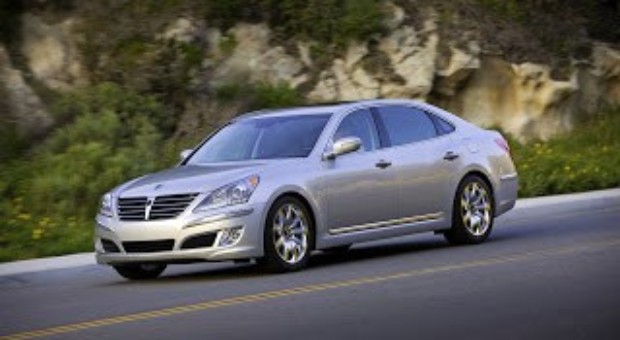 2012 Hyundai Equus
2012 Hyundai Equus
New performance comes through 429-horsepower V8 engine and eight-speed automatic transmission with SHIFTRONIC® for 2012 version.
2012 Hyundai Equus get the pros from its generous standard features, competitive powertrain, comparatives price for the segment, roomy interior, and comfortable seating configuration.
But, it has lacks likes: doesn't offer all-wheel drive, unimpressive driving experience, and some cabin materials quality when related to other midsize luxury sedan contenders.
Only two trim levels provided, from the base Equus Signature ($59,000 MSRP) and Equus Ultimate ($66,000 MSRP).
Take your time to explore some of the super luxury cars rivals against Hyundai Equus 2012: Lexus LS, Audi A8, Mercedes-Benz S-Class, Jaguar XJ, Porsche Panamera, and BMW 7 Series.
(Visited 1 times, 1 visits today)