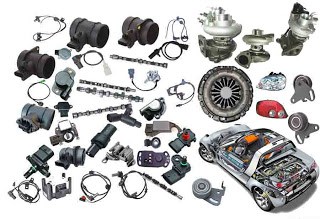 The Car and the Single Man (or Woman)
The Car and the Single Man (or Woman)
Judging by car commercials and the design of a lot of vehicles today, it seems as if a lot of manufacturers believe that families with kids are the only ones who are buying cars.
And while those who have to keep a couple of kids entertained and safe while toting them to ballet or soccer practice need a larger vehicle with tons of seating, storage space and DVD players, what about those who haven't started a family yet?
While some cars certainly appeal to multiple demographics, there are some cars that are definitely better suited to the single guy or gal.
If you are one of those who don't need third row seating or dual-sliding doors yet, check out some of these models:
All the Single Ladies
It's hard to deny that certain cars are known as "girl cars" – and many of them are perfect for the single life. For example, a Volkswagen Beetle convertible tells the world that you are fun and carefree, especially when it's painted a super bright or candy-color.
While Beetles are versatile, the two-door styling makes it a bit difficult to manage with a car seat – making them better for your single years.
Other fun cars for single girls include the Mazda Miata and Mini Cooper.
Single girls on the prowl (or at least looking for a nice guy to bring home to mom) might actually be well-served to look for a car that's typically a more masculine ride.
Something like a Mustang, that has a little more power and tends to attract attention. The trick with one of these cars is to know a bit about it, since guys who check you out are probably going to ask questions, and you want to answer them intelligently.
Single Guys
It might be a cliché, but guys who want fancy sports cars are probably better off to get them while they are single. Once you have a family, a mortgage and bills to pay, the chances of you getting that sweet ride are much lower than they are now.
The thing is: the car you drive says a lot to the world, particularly those women you want to impress. Super expensive sports cars, like Porsches, Ferraris and Lamborghinis (if you have the money for one) impress a certain type of woman, but they can only go so far.
If you want to show the world how much money you have, you might be better served to go with something a bit more subtle, like an Acura TL, Mercedes SL 500 or a BMW 3 series.
For more down-to-earth guys, your single years are a great time to get that fun or funky vehicle that might not be a great family car.
Think a Jeep Wrangler, a Honda Element or a Scion Xb or Xd, which offers plenty of room for your crew of wingmen with great gas mileage and sound systems. And if you want speed with your sportiness, check out a Subaru WRX, which gives you plenty of power with all-wheel drive.
For Everyone
Some cars appeal to singles of both genders. If you live in the city, where parking is at a premium and you don't need a ton of storage space, try a Smart Car, a cheap little two-seater that gets stellar gas mileage and plenty of attention.
If you want to show the world that you care about the environment, consider a Toyota Prius or Chevy Volt. The two door models are sporty and stylish plus give you great gas mileage.
No matter which car you choose to buy in your single years, be sure to choose a car that you like, not necessarily what you think will get attention. If you don't like the car that you choose, it won't matter if the guy or girl that you're dating does.
Research the models you like, try several cars within your budget look at an auto parts glossary and drive away knowing that you have time to enjoy your new wheels before you settle down and buy the dreaded minivan.
This post was written and contributed by Edson Farnell. Edson writes about various automotive topics. Many of Edson's friends refer to him as the Auto Parts Geek.