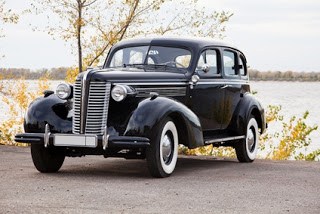 Protecting, Transport and Maintaining a Classic Car 
Protecting, Transport and
Maintaining a Classic Car
Expensive, classic cars need a lot of care and attention, and how you care for your classic auto will go a long way in determining its collectable value or eventual sale value.


One way to make sure you keep your car in top shape is to protect it from scratches, bumps, nicks and more.
Being ultra aware of the condition of your vehicle can add thousands of dollars in this rising classic car market.
Pay particular attention to details about where you originally buy the car, to the car transport company you use and the garage in which it might be repaired. All of these points of contact have potential to bring marks to your car.
Here are four good tips about protecting, transporting and maintaining your classic car.

Use protection covers
Plenty of auto covers are available online. Seek out a good cover that minimizes damage from sun, wind and debris and rain elements.

If you##Q##re in a cold, harsh environment, make sure to cover the classic car and garage the vehicle for ultimate protection.

Research transport companies
When you positively, absolutely must move your antique car, use a reputable antique car moving company. Antique car shipping companies care for the safety and protection of the vehicle. Some companies employ GPS tracking technology and mobile connectivity to ensure the owner is always alerted to the location of the antique car.

Run the engine
If you##Q##re moving your car from one location to another, consider running the engine before storage. Many antique cars owners often don##Q##t run the cars as needed, but getting the engine's RPMs running high can help clean out the carburetor, valves and helps circulates oil, which helps engines run better. As the classic car song sings "Get your motor running, head out on the highway."

Monitor the parts
There are other classic car areas to consider. Some experts suggest using an engine warmer for cold climate storage. Another tactic is to pump out the fluids, if the classic car will be kept in storage for a lengthy amount of time.
You can even remove the battery, clean it with a baking soda solution, and then top it up with distilled water. Make sure to cover the car with a soft cotton flannel cloth. Hopefully, these tips will help in transporting and maintaining the value of your classic or antique car.
Related External Links