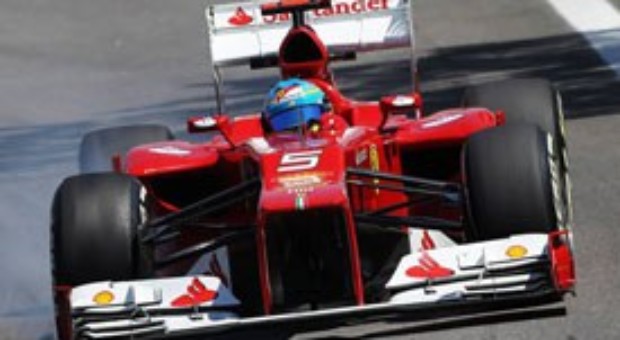 Ferrari names new F1 challenger F138
Ferrari will call its 2013 car F138. The new Ferrari Formula 1 car will be called the F138, the Italian squad announced on Wednesday.
Until now, insiders have referred to the famous Italian team##Q##s next contender as ##Q##664##Q## — its working project title.
But following last year##Q##s car F2012, there has been speculation Ferrari would not simply call its successor F2013 — perhaps because Fernando Alonso failed to win the title with the conventionally numbered ##Q##12##Q##, and because of the prominence of the unlucky number 13.
Ferrari, however, explained on Wednesday that the 2013 car is called F138 in deference to the year (##Q##13) and the number of cylinders in the engine (8).
Indeed, 2013 is the final year of F1##Q##s long-standing normally aspirated V8 rules, ahead of the sweeping change to turbo V6s for 2014 and beyond.
Ferrari confirmed that the ##Q##8##Q## in the 2013 car##Q##s title is "partly to mark the fact that this will be the last year that the V8 engine configuration will be used" in F1.
Before that, McLaren##Q##s MP4-28 will be unveiled at Woking on Thursday, preceding a flurry of launch activity.
On the same day as Ferrari##Q##s launch, Force India##Q##s VJM06 will be revealed at Silverstone, before Sauber##Q##s C32 is unveiled at Hinwil on Saturday.
The next day, Red Bull##Q##s RB9 will emerge at Milton Keynes, while over at Jerez – ahead of the week##Q##s debut test action – Mercedes will launch the W04.
Source & also Autosport