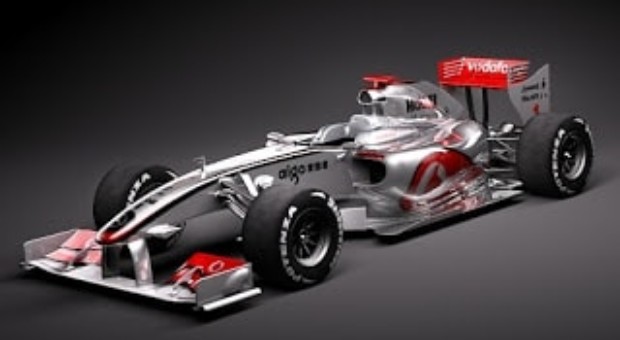 McLaren to lead off busy Formula 1 launch period with MP4-28 reveal
McLaren will become the second Formula 1 team to reveal its 2013 car when the MP4-28 is launched tomorrow.
After Lotus##Q##s unveiling on Monday, McLaren kicks off a rapid-fire sequence of launches, with Ferrari and Force India holding their events on Friday, Sauber on Saturday, Red Bull on Sunday and Mercedes and Scuderia Toro Rosso on Monday.
The launch will take place at the MTC in Woking on Thursday at 11am, and will be streamed live on McLaren##Q##s YouTube channel.
Last year##Q##s MP4-27 featured a significantly lower nose than rival designs and proved formidable in the opening rounds, carrying McLaren into an early lead in the constructors##Q## fight.
The design was altered from the Spanish Grand Prix however, with McLaren raising the nose as high as it could without changing its chassis to maximise airflow underneath the chassis.
It could be a logical move for this year##Q##s car to adopt the step nose design in order to further increase the airflow available for downforce generation on the underside of the car.
The unveiling of the MP4-28 comes amid speculation about the future of technical director Paddy Lowe, who has held discussions with Mercedes about a potential move to succeed Ross Brawn as team principal, should the ex-Ferrari man step down.