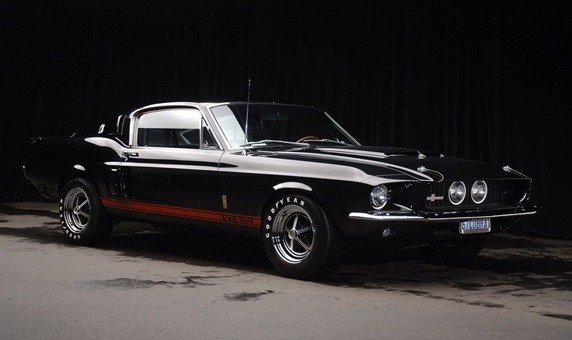 67 Mustang: A Classic Car That Never Goes Out of Style
When you think of a classic car one that always pops into mind is the Mustang. From the get go this car was an awesome ride that many fell in love with. It is still a choice of many when looking for an awesome classic muscle car. Many people love to get the new style while others are still in love with that classic 60##Q##s model. Whichever you choose the Mustang is here to stay.
Many families like to restore an old version of the muscle car. You can show them at car shows around the country or just keep it for your personal collection. Either way a restoration is a great way to have a hobby for you to enjoy. Many like to have their son help them with the restorations. It##Q##s really great father-son time. Even ladies get in on restoring their favorite model of the mustang. If you are looking at restoring your ##Q##67 mustang then check out this information.
This year was a new challenge for Ford and it had some new features to it. The scoops on the side were now painted to be the same color of the car instead of being chrome. The tail lights were larger and the body was a little longer than the previous models. These models were in competition this year with other companies so they did a few changes to the body and the look. This muscle car was a beauty that people today still are in love with.
When finding 1967 Mustang parts you can search many different places. Online shops are a great place to start. You can search for the specific make and model of car and exactly what part you are needing. You can also check out classifieds in your area for mustang parts that will fit your model. Sometimes the exact parts are hard to find and you might need to check into other options for your car. There may be aftermarket parts or those that were developed for another year that may fit.
If you are interested in showing your restored car you may want to check with car shows and their vendors for parts you are missing. Car shows are a great place to find vendors and suppliers for your part needs. You can also talk with others that are showing their car to see what they suggest. This is especially great if you are stuck in a place with your restoration and are in need of new and fresh ideas. There is a great wealth of knowledge in the many varieties of shows out there. They are also fun to check out the other cars too.
Restoring an old mustang can be both exciting and rewarding. Many people who do this have their own story or family history as to why that model is especially important to them. You may have your own special story. Some people just like that particular year model and choose it. The reasons for why people restore the cars they do is vast.
Be sure to check online, around your city classifieds and at your local car shows for great vendors for your restoration part needs. You will be surprised at the many opportunities out there to help you get what you need to make your car look its best. You can also make connections with those who can help you in the painting process with your beloved car.
Restoring your 1967 Mustang should be a fun and exciting time for you. Do not get overly stressed about finding parts. There are suppliers out there that can help you find just what you are looking for. Remember to have fun and enjoy your "new" car.
Author Bio:
Sandra Weinberg's passion towards cars made her write blogs, tips and ideas to help car owners to maintain and take care of their cars. When it comes to 1967 Mustang Parts, she recommends, you need to choose very right and original Mustang Parts for your car.
Related External Links