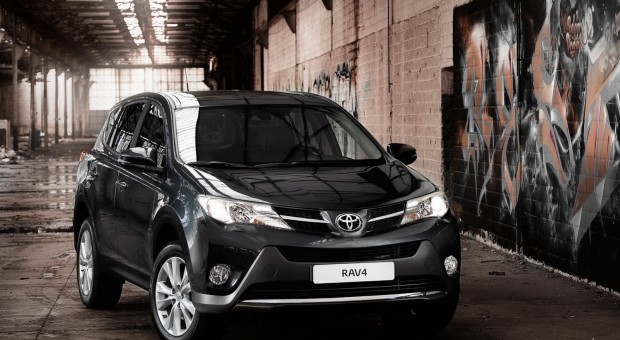 All-New 2013 Toyota RAV4 SUV
Toyota has just unleashed the latest version of the much-loved RAV4 on to the South African market. Nearly 20 years old, lots has changed and some people just might not like it. The arrival of the new 2013 next-generation Toyota RAV4 SUV has led to a sales surge for the original crossover SUV that began what is now the fastest growing segment in the auto industry.
RAV4 sales have increased since the new model began rolling into Toyota dealerships in January. In February, its first full month in showrooms, RAV4 sales increased nearly 10 percent over the same period last year with the new model making up 65 percent of all RAV4 sales. Due to strong demand, Toyota dealers expected new RAV4 sales to continue to climb as the vehicle ramps up to full production, raising dealer inventory levels. This has proven true as RAV4 sales in April increased 17 percent over the same period last year and are up nearly nine percent for the year.
Early dealer reports have found buyers of the new RAV4 have been particularly attracted to its dynamic exterior design, perceiving it as contemporary and very stylish. Buyers have also been impressed with the many in-cabin features like the available Blind Spot Monitor with Rear Cross Traffic Alert, calling the new RAV4 technologically advanced.
"Sales of the new RAV4 have been tremendous," said RJ Romero, chief executive officer of Tustin Toyota in Tustin, Calif. "Our buyers really like the new styling, including the new rear liftgate and the removal of the spare tire from the rear door. They also tell us they feel the new RAV4 is a great value as it is loaded with key standard equipment that is important to them. Our only challenge has been keeping our inventory well-stocked to meet the heavy demand."
The two-litre petrol unit is mated to a six-speed manual gearbox; it and the two-litre CVT 'automatic' are the entry models in GX trim. The engine makes 107kW at 6200rpm and 187Nm at 3600rpm and drives only through the front wheels with a listed fuel consumption rated at 7.7 litres/100km and 7.4 litres/100km respectively with 179g/km CO2 emissions for the manual and 173g/km for the CVT.
Next up is the all-wheel-drive, 2.2-litre diesel GX with 110kW at 3600rpm and 340Nm ffrom 2000-2800rpm. The combined fuel consumption is a claimed 5.6 litres/100km with a 149g/km CO2 emissions.
The range-topping VX 2.5-litre VVT-i engine makes 132kW at 6000rpm and 233Nm at 4100rpm. CO2 emissions are 198g/km with an 8.5 litres/100km average fuel consumption.
The 2013 Toyota RAV4 comes with a four-cylinder engine, which some test drivers say provides adequate power. Still, others note that competing SUVs are available with more powerful engines. A six-speed automatic transmission is standard, and test drivers say that it shifts smoothly. The EPA estimates that the 2013 RAV4 gets up to 24/31 mpg city/highway, which is in line with competitors like the Chevrolet Equinox, but not quite as good as SUVs like the Mazda CX-5. The all-new RAV4 earns reviewer praise for its controlled handling and accurate steering, but some critics point out that other compact SUVs are more fun to drive.
The new RAV4 offers great value through balanced performance and capability, including improved fuel efficiency, increased cargo capacity, a dynamic design, eight standard airbags and a compelling array of standard features.
All-New 2013 Toyota RAV4 SUV Scores Early Sales Surge Thanks to New Styling and In-Cabin Technologies | Source Toyota, please read more.
(Visited 1 times, 1 visits today)