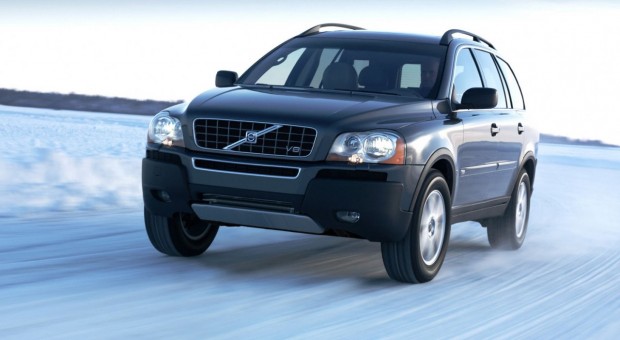 Volvo XC90 still one of the safest cars on the market
In 2002, Volvo Car Group brought SUV safety into a new dimension by introducing the Volvo XC90 – and more than a decade later the U.S. Insurance Institute for Highway Safety (IIHS) still ranks the iconic XC90 as one of the safest cars on the market by awarding it a 2014 Top Safety Pick+.
The XC90 Top Safety Pick+ results include a good performance in the small overlap front test, which replicates what happens when the front corner of a vehicle strikes another vehicle or an object, such as a tree or a utility pole – a very severe crash situation. In the test, 25 per cent of the front end on the driver side strikes a 5-foot-tall rigid barrier at 40 mph (64 km/h).
While many vehicles have had to undergo significant structural changes to earn good ratings in the small overlap test, the XC90 has retained the same basic structural design since the seven-seater was introduced in 2002.
The Volvo XC90 is the third Volvo model to earn the Top Safety Pick+ accolade since IIHS extended its scope by testing the small overlap protection in 2012. Previously, the Volvo S60 and XC60 have received the highest score in the new test programme.
---
Source, Volvo.