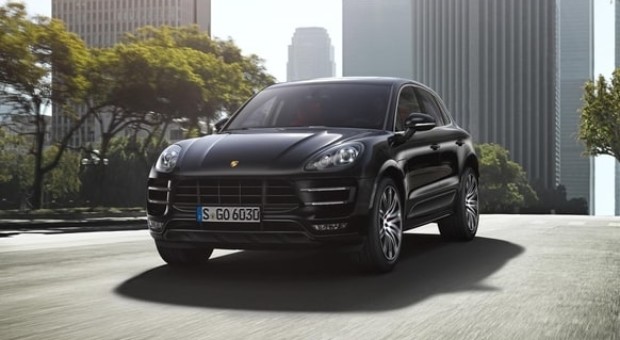 2014 All-new Porsche Macan – Picture & Video Gallery
Preparing a beachhead in the marketplace for the 2015 Porsche Macan crossover has been a years-long project for the German company. Now, just ahead of the LA Auto Show-debut of Porsche's first-ever compact crossover, the wait for details is at an end.
Porsche will offer the crossover in two flavors to start: Macan S (above in blue) and Macan Turbo (above-right in black). The S model will be fitted with a twin-turbocharged 3.0-liter V6 engine that makes 340 horsepower and will push the vehicle from 0 to 60 miles per hour in 5.2 seconds, then on to a top speed of 156 miles per hour.
The Macan Turbo has even more impressive figures on all fronts: an all-new, 400-horsepower, twin-turbo 3.6-liter V6 engine; 0-60 mph in 4.6 seconds; top speed of 164 mph. Both models make use of Porsche's seven-speed PDK dual-clutch transmission as standard.
Porsche Macan Video Gallery
Porsche Manca Picture Gallery
New Porsche Macan 'fights' with Audi Q5, BMW X3, Infiniti EX35, Land Rover Range Rover Evoque, Mercedes-Benz GLK.
(Visited 1 times, 1 visits today)