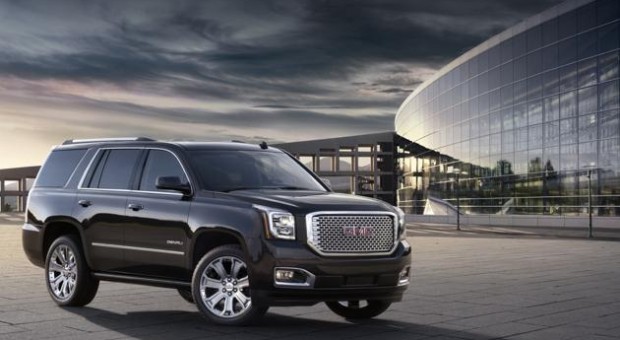 2015 Chevrolet and GMC Big SUVs Get Better Gas Mileage – Tahoe, Suburban and Yukon models achieve nearly 10 percent gain on highway
The new 2015 full-size SUVs from Chevrolet and GMC (as source) go farther on a tank of gas than outgoing models, raising highway fuel economy by nearly 10 percent.
The Chevrolet Tahoe and Suburban and GMC Yukon and Yukon XL with the standard 5.3L engine get an EPA-estimated 16 mpg in the city and 23 mpg on the highway with two-wheel drive – a nearly 10 percent increase in highway mileage over the previous models and 7 percent greater city mileage.
The Yukon Denali and Yukon XL Denali models feature an exclusive 6.2L V-8 rated at 420 horsepower (313 kW) and 460 lb-ft of torque (623 Nm). No other full-size SUV offers as much power and torque. Denali models offer 15 city/21 highway in two-wheel drive mode.
---
More information on Chevrolet models can be found at www.chevrolet.com.