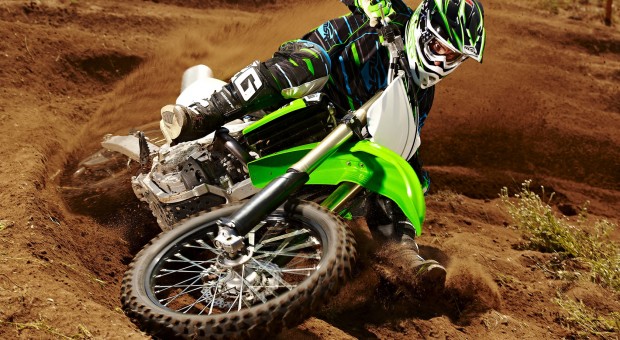 There is nothing like the freedom of riding a motorcycle. You have the entire open road ahead of you. If you are an avid dirt bike enthusiast, then there are a few that you ought to try as soon as possible.
These dirt bikes provide you with a smooth ride and are an excellent way to kill some spare time.
Kawasaki KX450f
At the moment, this is one of the most powerful Japanese motorcycles out there. Riders will love this bike due to it being big and burly.
It has also received a number of changes within the past year, so some of the new models have experienced greater levels of improvement than their older counterparts. It has had a jump when it comes to fuel-injection technology, allowing this bike to gain a much higher level of power.
A number of riders have already used this bike their competitions. Some of them include James Stewart, who actually piloted the model at the beginning.
For anyone who has the skill, this is one of those dirt bikes that you have just got to try.
Yamaha YZ450f
This model can often be seen as a revolutionary one. Another Japanese dirt bike, it is excellent for those who want to enjoy a smooth ride.
It has a rearward facing cylinder that is slanted, as well as excellent balance for those who like to pull a few stunts when they are driving.
Another popular feature of this bike is that it has a high level of engine durability. If you are an avid rider and are constantly looking for a machine with which you can test the limits, then this is certainly an engine that you are going to want to take a look at. It has a range of high-quality components as well, making it well worth the money that you spend.
YZ250f
The features that this dirt bike offers will help to give you the confidence that you need when you are on the track.
This model features a Bilateral Beam frame. As well as this, it has race-ready suspension making it one of those bikes that would be a crime not to try.
Handling, cornering and jumping are all made easier with this bike to ensure that you put on a smooth race. On top of all of this, Yamaha offers its trademark durability.
This makes the dirt bike a very worthwhile investment if you are looking for one to buy. Overall, the YZ450f is something that every rider needs to try at one point or another.
Getting a bike that suits your own moves and your own comfort levels is not difficult, but it is often going to require you to try a number of different types before you get to grips with the right one. By testing out different models, you will be able to find the perfect bike for you, as well as the right motorcycle parts that can compliment it.
Author bio: Sandra is a professional writer and specializes in automotives and bikes. Here is an article about dirt bikes that are fun to attempt. To find motorcycle parts