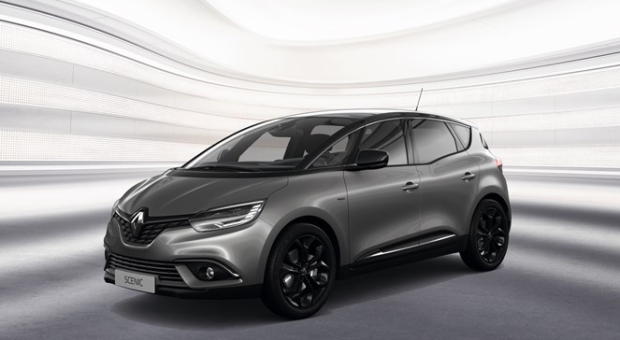 Buying a used car instead of a brand new one comes with a lot of benefits. For one, it's cheaper. Used cars are often priced 50 per cent cheaper or more.
Further adding to the affordability are the lower insurance premiums. You also don't have to worry so much about depreciation, as the bulk of it has already occurred for the first owner.
And on top of all that, buying a used car is better for the environment too.
Before you go ahead and buy that used car, however, there are quite a lot of things you should consider.
Here are some of the things you should prioritise to make sure that that used car you're planning to buy is truly worth it:
Check the Availability of Parts
More often than not, used cars are old models. Therefore, their parts may not be as readily available as the more recent editions. You have to know where to get high-quality parts should something go wrong.
Having a reliable auto parts supplier in NZ is even more important when you have car models like the Dodge Challenger or the Chrysler Sebring. Indeed, a reliable auto parts supplier will take a load of worry off your shoulders.
Bring an Inspection Checklist
If you're buying a brand new car, every component is also brand new and in great shape. If you're getting a used car, however, the parts may not all be in good condition. It's best to have an inspection checklist with you so you can look at the most critical parts. These include the following:
The Engine
Look for frayed or burnt wires, damaged hoses, and leaking fuel lines. You should also check if the oil is blackened or a little soupy; this is an indicator of an engine gone bad.
When you turn on the engine, take off the oil filler cap to see if a large amount of blue-tinged gas escapes. For petrol engines, step on the accelerator and have someone check the exhaust. If blue smoke continuously puffs out, the engine is badly damaged.
The Radiator
The first things you have to look for are leaks, rust, and water stains. Pay particular attention to the hose when checking for leaks. You should also check if any oil has made it into the water. This is a bad sign.
Rust in Exterior Parts
A bit of rust is okay, especially in older vehicles. The problem starts when there's a lot of rust on critical parts, especially on main structural components. You should also be wary of buying a car with rusted weight-bearing parts.
Rust is also bad inside the petrol cap door, on the steering wheel mountings, and under the carpets. You should also inspect the spare tyre area and the boot liner for any traces of rust.
The Tyres
Check the tread depth indicator of the tyres, including the spare. If you can see it, the tyres are due for replacements. If there are no indicators, check the treads if they're at least 1.5 mm deep across a quarter of the tread pattern all the way around the tyre. If not, then you will need replacements as well. This will add up to the total cost.
If the tyre wear is uneven, on the other hand, it can be indicative of alignment, suspension, or steering issues.
The Shock Absorbers
You can do visual inspections to check for any sagging, which is often the result of defective shock absorbers. You can also push the car up and down a few times. Once you stop pushing, the car should also stop moving. If not, this indicates worn shocks. If you can't get the car to move at all, the shocks need to be replaced.
The Exhaust
Exhaust leaks are dangerous to your car, your health, and the environment. Inspect the exhaust pipe with the help of a thick rag or gloves. Block the end of the pipe with your covered hand; the build-up of pressure should have enough force to push your hand away. If you can't feel any pressure, there may be a leak somewhere.
The Dashboard
Make sure that all the knobs and switches do what they have to do. You should also check if all the lights and indicators are working. Check the seats and safety belts, too.
Of course, this is not an exhaustive list. Try to bring a relative or friend who knows about cars when you go window shopping for used vehicles.
Review Your Financing Options
Most buyers get their car on finance. There are many organisations that can help you with financing, but make sure you understand all the fine print before you proceed.
Take It On a Test Drive
A test drive is necessary to help you "get a feel" of the car before you actually buy it. It's also a good opportunity to check if there are any problems. Again, if you can, bring a relative or friend with you who's knowledgeable about cars. This way, you have someone to tell you what you should look out for and what every sound could mean. Do note that it's not advisable to test-drive an uninsured car since you may be liable for damages.
Insure the Car
After you make the purchase, one of the first things you should do is to insure your (new) used car. There are several options, such as comprehensive or third-party insurance. You can also add extensions to protect against different scenarios, such as theft or damage through fire. Get quotes before you by to make sure you're not surprised by the cost of insurance when it's already too late!
Remember these tips to find the best used car to suit your needs and budget. Good luck on your search!
(Visited 11 times, 1 visits today)