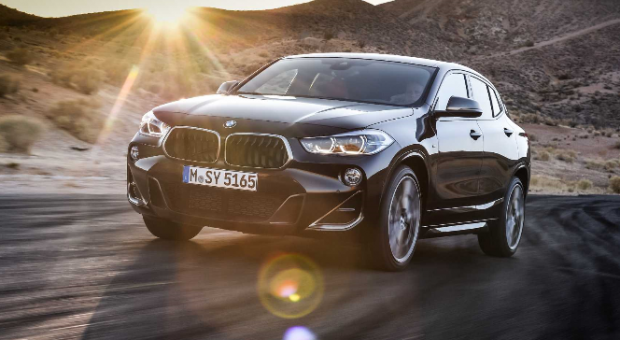 When it's time to upgrade your family car, it can be a challenge to figure out exactly what type of vehicle is best. No matter which model you end up choosing, it's important to make sure your family's new ride has some essential features. Here are some vital elements to look for in your new vehicle to make sure it will be comfortable, reliable, and practical for years to come.
Cupholders
While it may seem like a minor concern, having enough cupholders is imperative when you are driving the whole family around. Having space for everyone to safely store a drink can mean fewer spills, whether you're on the way to soccer practice or on a cross-country road trip. You can get even more functionality out of large or adjustable cupholders that can accommodate thermoses and sports bottles.
Airbags and Safety Systems
Any vehicle made in recent years should have a decent airbag system, but not all models have equivalent safety systems. It's best to find a vehicle that has side airbags in addition to front airbags. Other safety features, such as latch points for child car seats and anti-lock brakes are vital as well.
Flexible Seating
If you have a large family, you may be limited to a van or full-size SUV with three rows of seats. However, if you only need extra seating on the days you drive the carpool, you may want to consider a minivan or midsize SUV with configurable seating. There are several different models that include a third row that folds down partially or completely.
Cargo Space
When you are driving your family members around, chances are you need enough space for everyone's stuff as well. Between backpacks, sports equipment, groceries, and baby-care items, it's imperative to ensure your family vehicle has enough space to store everything securely and safely. Some models include nets, buckets, and/or extra cargo spaces under the floor.
Outlets
With smartphones, gaming systems, and other electronic devices, most people need in-car charging capabilities. Many modern vehicles have integrated outlets, USB ports, or a mix of both. If possible, look for a vehicle that includes outlets or ports near the back seats as well as the front, so you don't have to find extra-long charging cords for the kids' devices.
Integrated Information and Entertainment Systems
Having a rear-seat DVD player can make road trips nicer for everyone. You can even find some systems that include a headphone jack so you and your kids can listen to different things at the same time. Many newer vehicles also come with "infotainment" systems integrated into the front console. These can have a variety of features, including navigation, audio control, Bluetooth, and emergency alert features.
Driver-Assistance Capabilities
Sensors and warning systems can keep everyone safer on the road. Backup cameras are standard on most vehicles built within the past few years. You can also find advanced features such as adaptive cruise control, lane-departure technology, and parallel-parking assistance.
Reputation
Once you've decided on the features you want, it's time to choose the right vehicle. Many of the options discussed above are available on a wide variety of cars, minivans, and SUVs from several manufacturers. When you are ready to narrow down your choices, don't forget to factor in the reliability of specific makes and models. Reliability, repair costs, and longevity are essential considerations, whether you want to get a reliable car for road trips or just ensure your investment will last for the next several years of school and sports. You can find reliability information from numerous government and consumer resources.
Finding the right family car is easier when you know which options you want. Consider safety and comfort features, and don't forget to factor in reliability.