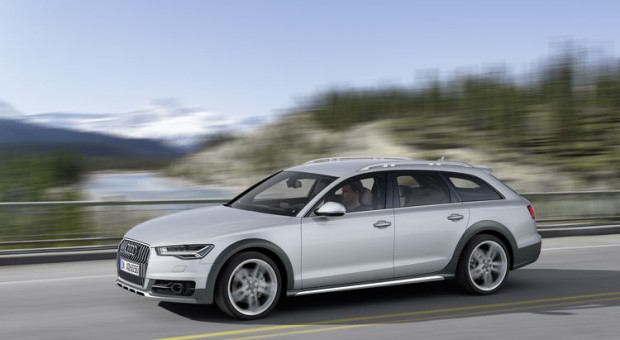 Buying an car or truck is a significant investment, just below buying a new home in terms of cost. Aside from having pride in the vehicle, protecting that financial investment is the greatest motivation to keep your car looking like new. While environmental and road conditions can inflict damages to the paint and surface of the vehicle, these tips will help car owners guard against damage.
Parking in Public Lots
Whether going to work or to a public event, there are going to be plenty of times, when you'll be compelled to park on a public street or in a large lot. These are the situations that can cause the most damage to the exterior of the vehicle, so it's important to be especially aware of the vehicle's surroundings. This means parking away from other vehicles, whenever there's a choice. Additionally, be cautious in opening the door. Swinging the door open too quickly can result in hitting a support column or another vehicle, which can cause dents, dings, and paint scratches.
Make Use of Covered Parking
If you live in an apartment community or work in a building with a large parking lot or garage, try to make use of covered parking. This can protect the vehicle against hail, falling leaves and branches, and other damaging conditions. Additionally, you'll also protect the paint from fading, due to direct exposure to sunlight. The sun can have a bleaching effect on the vehicle's paint, so limiting direct exposure can keep the vehicle looking newer for longer. Also consider making use of sun shields for both the rear and front windows to protect the interior from the same bleaching effect.
Wash the Vehicle Frequently
It doesn't take long for dirt, grime, and tar to collect around the exterior of your vehicle. When these contaminants aren't removed for long periods, they can stick to the paint and cause scratches and erosion. When the dirt is finally removed, it can pull the finish off along with it, causing the vehicle to depreciate that much sooner. experts recommend washing your vehicle at least once every two weeks.
Stay Clean Between Washes
Another way to protect against erosion is to give the vehicle a quick cleaning between washes. This can be done with a waterless car wash, which involves using a specially engineered spray to remove contaminants from the car's finish. Although the manufacturer of the spray will supply specific instructions for proper use, the process involves spraying a panel of the vehicle and wiping it down with a clean, non-abrasive towel. This can be an attractive alternative, when there isn't time for a proper washing.
Wax Your Vehicle Regularly
Car owners should wax their vehicles every six months with a quality product, like TopCoat F11. Waxing the vehicle reinforces the strength of the finish and helps protect the paint from peeling, chipping, or scratches. After the first few times, the vehicle will be easier to clean and will attract less grime and dirt in normal driving conditions. Additionally, the vehicle will develop a more attractive shine.
Invest in a Quality Car Cover
Even if you make use of a covered parking area or park in a private garage, it may also be wise to buy a cover for your car. This can ensure environmental conditions, animals and insects, and vandals won't target your car. If it's protected from exposure, the car is less likely to be damaged, while it's left along for extended periods. Even a small bird can cause damage to the paint in a number of different ways. Using a cover keeps your paint free from blemishes caused by external factors.
Add Paint Protection Film
Initially, kits were offered that allowed car owners to cover their headlights in a protective coating. While those smaller kits are still available, larger packages are also on the market. The larger packages provide enough film to cover the entire vehicle, helping car owners to add another layer of protection. They can be applied easily without professional assistance and are well worth the investment.
Fix Blemishes as They Occur
Even when all of these suggestions are followed, any vehicle is still going to get dings, scratches, and chips in the paint. While these may seem like minor blemishes, leaving them can cause bigger problems down the road. While paint makes the vehicle look attractive, it also serves as a barrier of protection for the steel. A chip in the paint exposes the steel to the oxidation that causes rust to develop. Getting chips and other blemishes repaired will help maintain the integrity of the vehicle.
While exterior damage to a vehicle is inevitable over time, vehicle owners can take steps to protect the finish of the car. These actions can help delay or slow the depreciation of the vehicle, giving owners more time to enjoy their cars. As with anything, how the vehicle is cared for will determine how long it will last.