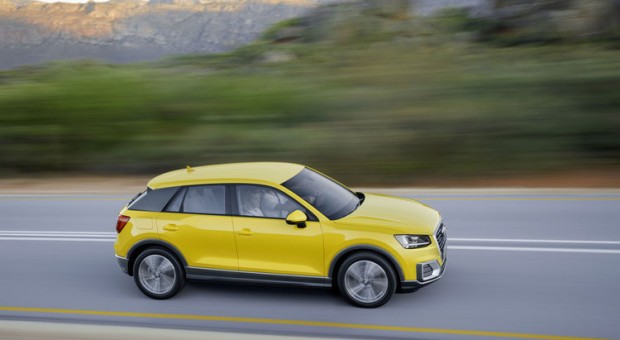 In February the brand with the Four Rings handed over around 130,950 premium automobiles worldwide, up 4.6 percent year-on-year. China (+22.4%) and North America (+13.1%) once again substantially boosted sales. With the new Audi A6 which just was unveiled at the Geneva Motor Show, Audi is entering the next phase of the model initiative. Worldwide the Audi Q5 (+26.8%) and Audi's latest SUV, the Q2 (+38.9%) substantially drove demand. All the Q models account for 37 percent of Audi's global sales.
In China across all models, sales rose to 39,364 units, equivalent to an increase of 22.4 percent. The Four Rings performed well with the Audi A4, with demand for the midsize model increasing by 67.6 percent to 9,525 automobiles. Around one in four Chinese Audi customers opted for the long version of the Audi A4 in February.
Besides China, the United States once again grew strongly. There, Audi has consistently set new record-breaking figures for the past 86 months. The company sold 15,451 automobiles (+12.4%) in February. The SUV models once again provided important momentum. Demand for the Audi Q3, for instance, increased by 46.1 percent to 1,611 cars, while sales of the Audi Q5 rose by 35.7 percent to 4,469 cars. Since the turn of the year, 56 percent of US Audi customers decided themselves for a sporty off-roader.
In neighboring Canada, the double-digit sales growth of the previous months continued without interruption in February, with sales up 21.9 percent to 2,402 units. With a 71.7 percent increase in February, the Audi Q5 in particular substantially boosted sales here too. At the moment one in three cars delivered is a Q5. This model line accounts for an even higher percentage of total volume in Canada than in the United States.
In North America as a whole, the Ingolstadt-based automaker closed the past month with sales up 13.1 percent to around 19,000 deliveries.
In Europe, around 62,800 automobiles represent a fall of 5.4 percent. Last year, the introduction of the new Audi Q5 helped the Four Rings achieve its best February result ever, with over 29,000 automobiles sold in Germany. This February the German domestic market in particular impacted negatively on the sales balance (-10.6% to 25,952 units). Model changeovers of the Audi A1, Q3 and A6 are due this year in key segments.
In Europe's second-largest market, the United Kingdom, sales increased 17.4 percent to 6,107 cars. The premium brand achieved substantial gains with the Audi Q5, with sales up 183.6 percent. The Audi Q2 also attracted strong demand as sales soared 107.4 percent. The clear trend toward SUVs is also well established in the UK. Over the past month, one in three Audi models sold in the United Kingdom was a Q model.