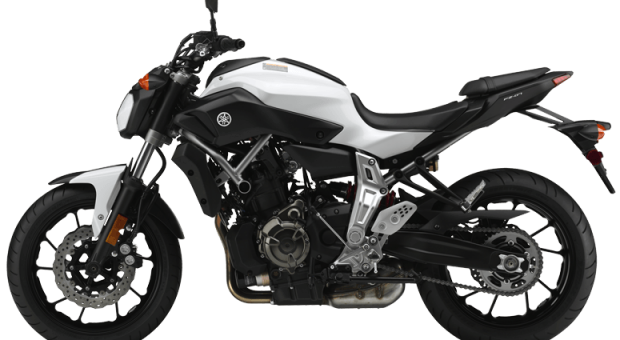 Best Motorcycles For Future Lifetime Riders
Learning to ride a motorcycle is a thrilling feeling. Some models make this learning process a little smoother than others. Picking the right bike is important to make sure your experience is positive and safe. Despite the obvious positives of being fuel efficient and fun, motorcycle travel can take some getting used to. These learner approved motorcycles include many of the qualities to look for. Everyone has to start somewhere so having a list of beginner bikes is a great place to begin. This post was prepared by the team at Brisbane Motorcycles, suppliers of learner motorcycles, that are LAMS approved for Queensland.
Yamaha FZ-07
This twin cylinder 6 speed is a versatile bike that is great for city driving as well as longer trips. It has a compact wheelbase and dual front brakes which allows this bike to handle a lot. It has a comfortable yet sporty ride that gives the rider a smooth feeling in throttle response. This bike can be an enjoyable ride by bikers of all experience levels. It is not one that will be easily outgrown.
Moto Guzzi V7 Stone
A retro-style bike from Italy is next on the list. Moto Guzzi has a long, rich history and this bike is inspired by the vintage V7. The difference is in the lighter weight materials and modern technology. The V-twin engine with the cylinder heads sticking out the sides is a classic look that can make anyone that tries this bike a lifetime owner. Another great quality is its large fuel tank which means fewer stops between your exciting rides.
Hyosung GT250
This bike is a 5 speed transmission with a larger than normal frame. This means that it is a great bike for larger beginning riders looking for an exciting, comfortable ride. While it is larger, it is light and forgiving and has dual front disc brakes and a V-twin engine.
Triumph Bonneville
If you are looking for an easy, well behaved, classic bike that provides all the basics, this Bonneville is the one for you. It is comfortable and fun. While it is probably best for shorter trips, it can still make longer rides.
Kawasaki KLX250S
This bike is the toned down version of the KLR. It is a great fit for an adventurous beginner. An off and on-road legal street bike weighing in at 300lbs, it is fun while still maintaining a smooth acceleration. It is less touchy than most motorcross type bikes and makes off road rides doable.
Suzuki GW250
An entry level beginners bike, this Suzuki has a very comfortable and low seat. This bike allows for weight distribution and leaning. If you are looking for a city bike that is forgiving while still being agile, consider this stylish bike.
Yamaha SR400
This single cylinder Yamaha is air-cooled and has a great retro feel. It has electronic fuel injection and is very easy to start while still maintaining vintage stylings like a kickstart. No need to deal with breakdowns and scavenging for parts when you own this bike.
Every biker starts somewhere and any of these learner approved motorcycles would be a great first purchase. Some could be also good for shows to promote safe motorcycle driving. You can get one of those durable truck ramps (check www.SharkKage.com) and load your precious lifestyle toy on your pickup truck to transport it to a tradeshow or track.