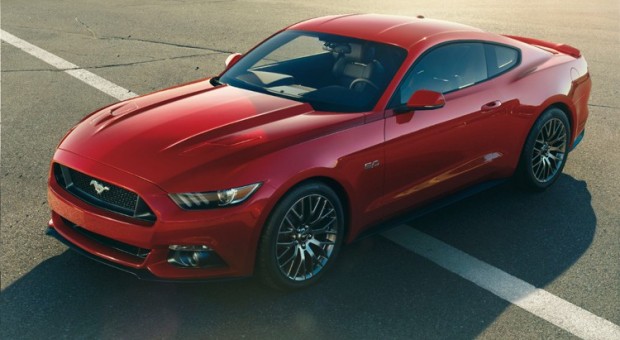 Mustangs are a popular muscle car in America. Built to be fast, powerful, and efficient, these cars are always improving. With newer models boasting insane levels of performance and horsepower, that older mustangs, and even relatively new ones, don't have. That doesn't mean you have to give up and go buy the newest model of Mustang, there are a wide variety of power adders that can increase the performance of your Mustang.
What even are power adders? Well, power adders are an add-on system, that will enable your engine to produce more horsepower, thus leading to better performance overall. Power adders come in all sorts of varieties, but the most popular and sought-after ones are, superchargers, turbochargers, and nitrous kits.
Superchargers
Superchargers are a very popular add-ons for Mustangs and muscle cars alike. Superchargers are an extra air compressor in the engine, that increases the pressure and adds more oxygen to the engine cylinders, thus enabling the engine to burn more fuel, increasing the power of the engine. Superchargers are powered by the engine itself, as the engine runs, it turns a belt that chargers the Supercharger, which in turn, compresses the air and adds more oxygen to the engine's cylinders. While Superchargers may sound simple, they are a great feat of engineering. Made of complex engineering and design, superchargers come at a cost. Costing around $3000+ depending on the model and year of your Mustang. This power adder may seem like a waste of money, but in reality they are not. Being able to boost your engine with 50% more horsepower from the engine's original specs, Superchargers are worth every penny.
Turbochargers
Turbochargers are another popular add-on for Mustang owners. Similarly, a Supercharger, Turbochargers compresses air, and puts pressurized air and oxygen into the engine cylinders. Thus, enabling the engine to burn more fuel, increase the power of the engine, similarly to a supercharger. But unalike Superchargers, Turbochargers are not powered from the engine, they are powered by the exhaust of the Mustang. The exhaust produced from the car, pushed a turbine, that in turn, compressed air and adds more oxygen to the cylinders in the engine. While Turbocharger and Superchargers sound the exact same, Turbochargers are actually more power, by being able to increase the air pressure and push more oxygen into the engine's cylinders, than Superchargers are able to do. Being able to produce around 50-60% more horsepower from the engine's original specs, Due to the extra engineering Turbochargers have, and the fact they produce more horsepower, Turbochargers are more expensive than a Supercharger. Costing around $4500+, depending on model and year, this power adder is a great buy for anyone wanting to increase the horsepower and performance of their Mustang.
Nitrous Kits
Nitrous kits are the last power adder for Mustangs and muscle cars alike. Similar concept as a Supercharger and Turbocharger, Nitrous kits add more oxygen to the engine's cylinders. But, instead of pressurizing the air, and then pushing said air into the engine, Nitrous kits add nitrous oxide directly into the engine's cylinders. Here, the nitrous oxide is separated into oxygen and nitrogen, and the nitrogen then vaporizes from the heat of the engine, which then cools the air in the combustion chamber. With cooler air, the oxygen is more dense, thus more fuel can be burned, increasing power. Unalike Superchargers and Turbochargers, Nitrous kits can only add more power for a short amount of time, but in that short amount of time, the engine itself can increase its horsepower and performance greatly. Likewise, Nitrous kits are cost less, around $800, with cost of refills ranging from $10-12 dollars a pound. Overall, Nitrous kits are a good buy for anyone wanting to add more power to their Mustang's engine, for short bursts of time.
Power adders are extremely beneficial, with plenty of research and planning your future build, there are tons of parts on the ​market​.
(Visited 14 times, 1 visits today)