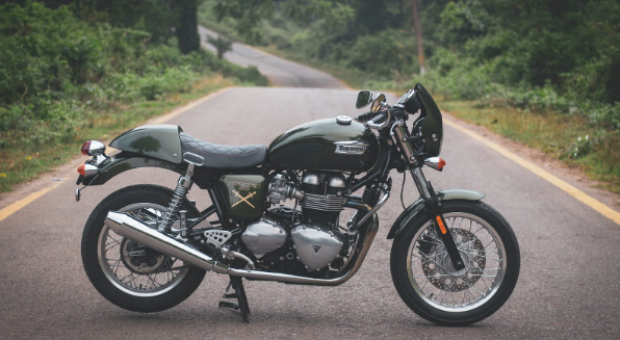 Some people love to invest in purchases that are practical and useful. Indeed, many families just opt to put their savings into a large car that can haul kids, pets, and shopping bags on a daily basis. However, some other purchases are made for the love for driving and adventures – such as a motorcycle.
Whether you are about to spend $5,000 or $15,000 on a bike, you are doing so for a passion that you might have always had or recently discovered. But before you sign up for it, it is worth understanding the implications of such a choice. Here is what to consider.
Understand the Costs Involved With Such a Purchase
First off, the cost of a bike is not the overall cost you will need to pay to bring your two-wheeler home and start touring. Indeed, some other costs, such as maintenance, equipment, gear, fuel, and insurance, when added up, can result in much more significant expenditures than the one for the bike itself.
So, when shopping for the bike of your dream, it is crucial to understand how you will be using it. Do you need a fuel-efficient model that you can use on a daily basis? Or you need a more powerful bike that will give you the best driving experience you have always had? That completely depends on your preferences, but this choice can impact how much you are spending on your bike per month or per year.
Make Sure You Are Fully Licensed for the Type of Motorcycle You Wish to Buy
Motorcycles come in a wide range of engine sizes, such as 500cc, 1000cc, and even 1500cc. The driving experience that each of these offers is completely different from any other, but you might not be able to pick your bike just based on your income and preferences. Indeed, sometimes, your license might tell you what the most powerful engine you are allowed to drive is.
Of course, you might decide to invest in a course and obtain a license for bigger motorcycles. But, if you are still at the beginning of your career as a rider, you should consider starting with something smaller first. Then, you can always upgrade to a more powerful one in the future!
Shop Around for the Best Insurance Quotes
One of the main costs you will face when buying a motorcycle is the insurance cost. While this can represent an investment at first, it can also help you limit the financial damages in the case of an accident. In any case, when riding a bike, it is always recommendable (and mandatory by law in certain countries) to have the insurance coverage necessary to protect yourself, your bike, your finances, and other people and things.
However, it is crucial to find a motorcycle insurance quote that fits your needs. Indeed, you might decide to use your bike only for a few months of the year, or just for certain types of travels. In any case, a comprehensive insurance policy will be able to help you get the peace of mind needed to enjoy your time on the road.
Invest in Protective Gear for Enhanced Road Safety
Among all the accessories that you will need to enjoy your time on the road, it is crucial not to try to save on protective equipment. Indeed, motorcycle accidents are not uncommon, and their likelihood increases depending on how powerful the engine is.
According to the MSF's National Agenda for Motorcycle Safety, the protective equipment necessary for you to feel and be safe while on the road include:
Helmet
heavy-duty jacket
Heavy-duty pants
Boots
Gloves
Eye protection in the form of a visor or purposely made glasses
If you are unsure about the best models and types for your needs, it might be recommendable to speak to an expert rider who can also tell you what is best from experience.
Consider Used Bikes
When buying a motorbike, who would not want a brand new Harley-Davidson to show off for years to come? Unfortunately, that is not always the most suitable choice for all riders-to-be. Of course, your budget counts, and the bigger and high-tech the bike is, the more it will cost.
However, you also need to consider that if you are new to this activity, the learning curve to properly drive such motorcycles might be too steep. In turn, this can represent a serious hazard for you and the ones around you.
Deciding to get a used bike not only will allow you to personalize it without breaking the bank, but this choice also allows you to enjoy your learning curve without causing extremely expensive damages.
Pick a Motorcycle That Fits Your Preferences
There is an endless choice of motorbikes on the market, and they will offer their riders a unique driving experience. Picking a bike that reflects your preferences and body requirements is key.
Among the most common types, you will find:
Scooters, maxiscooters, and mopeds
Sports bikes
Naked bikes
Cruisers
Adventure bikes
Touring motorcycles
Dirt bikes
Enduro bikes
Motocross bikes
Of course, there are a variety of models in between, and you can also customize some of them. It is important to understand the type of experience you are looking for and the budget available to you before investing in one of these bikes.
Invest in Self-Improvement
Riding a motorcycle is completely different from driving a car. Of course, in both cases, refining your skills is necessary, but you won't be put in immediate danger in your car if you have enough skills to drive around.
In a motorbike, the situation is different. You might be more sensitive to the road conditions, decreased visibility, louder noise, and fewer protections. Therefore, it is crucial to invest in tests that can help you refine your riding skills, such as the MFS's RiderCourse. This can improve your experience on the road, your confidence, and your safety levels.
Know Your Limits!
Starting off with an extremely powerful motorbike is something that everybody wishes to do, but it is not always the best choice. If you don't have the experience, before committing to such a significant investment, it is worth starting with something smaller that can help you learn all you need to know to be safe and happy while on the road.
Photo by Pragyan Bezbaruah from Pexels
https://www.pexels.com/photo/motorcycle-in-the-middle-of-the-road-1715193/
(Visited 9 times, 1 visits today)