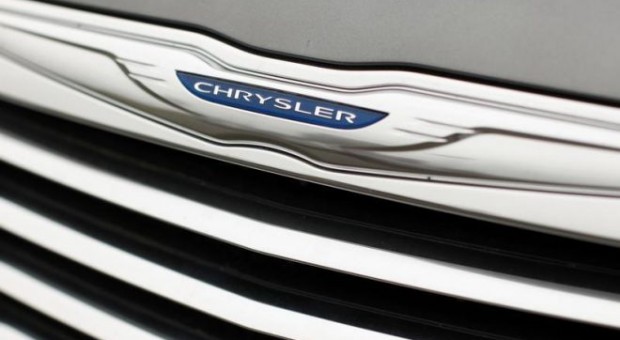 Chrysler Group LLC Reports December 2013 U.S. Sales Increased 6 Percent – Best December Sales in Six Years; Full-Year Sales Up 9 Percent – Strongest Annual Sales Since 2007
Chrysler Group LLC today reported U.S. sales of 161,007 units, a 6 percent increase compared with sales in December 2012 (152,367 units), and the group's best December sales since 2007.
The Jeep® and Ram Truck brands each posted double-digit percentage sales gains in December compared with the same month a year ago. The Jeep brand's 34 percent increase was the largest sales gain of any Chrysler Group brand during the month. FIAT brand sales were up 1 percent. Chrysler Group extended its streak of year-over-year sales gains to 45-consecutive months in December.
"Chrysler Group ended the year with a 6 percent sales gain in December and our 45th-consecutive month of year-over-year sales gains," said Reid Bigland, Head of U.S. Sales. "Our Jeep and Ram Truck brands had a strong finish led by the all-new 2014 Jeep Cherokee and the Ram pickup truck, Motor Trend's 2014 Truck of the Year. Sales of the new Cherokee topped 15,000 units in December as our newest SUV continues its solid sales performance out of the gate."
In its second full month of sales, the new Cherokee mid-size SUV recorded sales of 15,038 units, surpassing sales of the Jeep Wrangler. The Jeep brand recorded its best December sales ever. In addition, the Wrangler and Jeep Patriot each recorded their best December sales ever.
Full-year Chrysler Group sales were up 9 percent in 2013, compared with sales during 2012. It was the fourth-consecutive year of Chrysler Group sales growth. The Ram Truck brand, with its 22 percent increase in 2013, had the largest full-year sales gain of any Chrysler Group brand. Chrysler Group realized sales growth in both its car and truck segments during the year. Chrysler Group car sales in the U.S. were up 11 percent in 2013, while truck sales were up 8 percent. The Jeep brand set a global sales record in 2013.
Chrysler Group finished the month of December with a 79 days supply of inventory (508,615 units). U.S. industry sales figures for December are internally projected at an estimated 15.8 million units Seasonally Adjusted Annual Rate (SAAR).
---
Source, please read more.