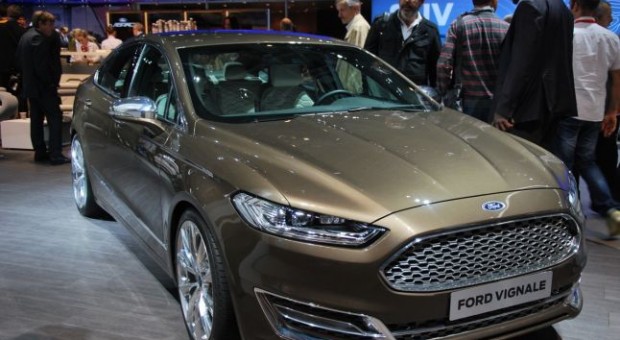 We all love our Ford ride but there are some problems that are seen in a few Ford models. Let's see what are the problems every Ford auto owner should know about.
Ford is a top automaker, but like any other brand, there might be some problems. You need to know about Ford auto parts to maintain your truck for the long haul. And for that, you need to know common Ford problems listed below.
1. Corrosion Problems
Many Ford vehicles were recalled after the users reported corrosion issues. It was the worst thing that happened to Ford cars back in 2001-2004. Millions of vehicles were affected and the problem was then solved when criticism increased. Drivers should be aware of this issue and protect the body of their Ford cars.
2. Tire Pressure Sensor Issue
The information system in Ford vehicle, in some models, showed wrong information to the drivers. It would tell them the tire pressure sensor has some issues. But when the tires were checked, there was nothing like this. If it was, the issue was not too serious.
3. Fuel Related Problems
The fuel pump issue was reported in many Ford vehicle engines. This would stall the engine and the users could do nothing in this regard. Due to the issue, thousands of vehicles were recalled and the issue was resolved.
4. Ford Engine Problems
The engine is the powerhouse of the vehicle and without a strong engine, no vehicle can have outstanding performance. Ford also faced problems when some of its models had engine issues and those were later recalled. Ford has been in the limelight for all the wrong reasons.
5. Central Transmission Issues
The central transmission was another issue that remained in the news and Ford Motors was criticized for this. In this issue, the central gear did not go into the gear the users wanted. But it will get stuck in one. This proved a serious headache for the engineering section at Ford Motors.
6. Steering Wheel Concerns
In a lot of cars manufactured by Ford, the steering wheel issue was reported. The steering would detach from the steering column. And this led to the recall of more than 1.4 million vehicles by Ford. Drivers should be aware of this fact.
7. Braking System Issues
Many Ford cars and trucks had the issue of the brake system. Drivers reported models from 2013 to 2014 had failed braking systems. For this reason, more than 27000 pickup trucks were recalled by Ford and the issue was later on fixed.
8. Ford Vehicle Jerking
This problem has been detected in a number of Ford models. The Ford Explorer 2003 had the worst engine in terms of jerking. Users were pissed off with this and they could do nothing in this regard. Another model from 2016 also had a similar issue of jerking.
9. High Mileage Explorer Transmission
Some people have revealed there are certain high mileage issues with the Ford cars. When the drivers go for long drives or cover more distance, the transmission creates problems that make it hard for them to drive the vehicle.
Conclusion
Ford makes the best vehicles in the world. But its cars, trucks, and vehicles come with some issues like any other brand. You should get the help of an expert in Ford auto parts in this. If you don't know any experts or are new to the area then simply Google it. You will see that Google can help you. On top of that, it will provide you with websites that provide in-depth services of this kind. So find a car repair cost estimator website where you will be able to get all the estimated costs of individual repair shops in your area along with their customer ratings.
(Visited 4 times, 1 visits today)