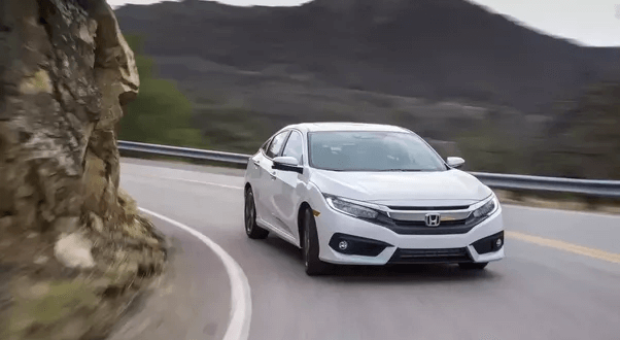 Are you an individual that has a need for speed? Do you find that every time you are on the highway you have the pedal pushed to the floor? Well, you are truly living in a golden age for your excitement. Back in the day if you wanted to get speed, you had to have nearly an unlimited budget to go along with it. Fortunately, in today's time that is no longer the case. You will find that there is a wide range of cars, coupes, sedans, and hatchbacks available that can push performance levels without putting too big a dent in your wallet. Below, you will discover some of the most affordable production vehicles that are capable of impressive ¼ mile times. 
2016 Ford Mustang GT 
The Mustang has always been known for its appearance and performance. The Mustang first debuted back in 1964 and has been turning heads ever since, but the 2016 edition is just the latest generation that offers affordability and speed in one neat little package. The 2016 ford mustang GT can be purchased for right around thirty thousand dollars and comes with an extremely powerful 435-horsepower engine. This 5.0-liter V-8 engine is capable of sending 400 foot-pounds of torque to the rear wheels. With this kind of power, you can literally reach sixty miles per hour in just a short 4.7 seconds. 
2016 Chevrolet Camaro SS
The Camaro is just as iconic as the Mustang GT and it is hard to mention one without mention the other. The 2016 Chevrolet Camaro SS is equally impressive with its enormous 6.2-liter V-8 engine that gives the driver 455 horses. The 455 foot-pound of torque is more than enough to burn some rubber or impress the ladies standing on the sidelines. It also comes equipped with a six-speed transmission, which is more reliable and resilient than the automatic. The SS is a little higher than the Mustang, but it could be yours for a little over thirty-six thousand. This bad boy will reach sixty miles per hour at about a half second faster than the Mustang GT. If you are interested in learning more about 0 to 60 times visit this website. 
2016 Nissan 370Z 
Nissan might be known as a foreign manufacturer, but it should by no means be underestimated. This two-door sports car is just as quick as its domestic counterparts and is more than capable of outperforming a handful of competitors. The 370Z at base model costs less than thirty thousand dollars and is built around a more than impressive chassis. The snug two-seat cockpit is nestled behind a 3.7-liter V-6 engine that is good for 332 horsepower. This powerful engine is capable of delivering 270 foot-pounds of torque to the rear wheels in just a matter of seconds. The nineteen-inch rims don't really hurt the overall appearance of the vehicle either. With this kind of performance, you can literally reach sixty miles per hour in just five seconds, maybe a little under. Plus, with the V-6 engine, you are going to say a little on gas mileage.
(Visited 2 times, 1 visits today)