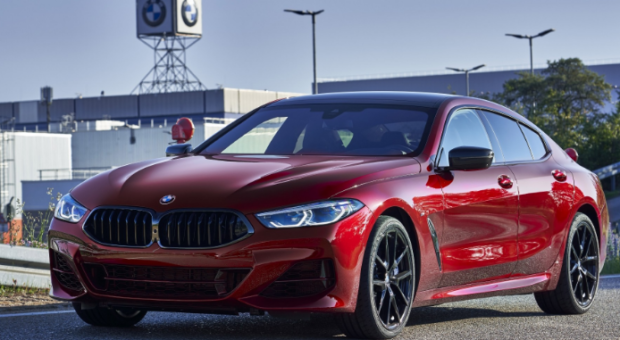 The compressed natural gas (CNG) market is poised for rapid growth between 2020 and 2025, says a recent report published by NYSE News Times.
Growth in the compressed natural gas market has been driven by global growth in the use of CNG vehicles. This may continue to be the case, with the market for CNG vehicles expected to forge ahead at a compounded annual growth rate of almost 6% between 2018 and 2025, says a report published by Market Research Future.
Factors Driving the Prospects of the CNG Market
There has been a thrust to move to CNG, as it burns more cleanly than gasoline or diesel. In fact, the use of natural gas can reduce carbon monoxide and nitrogen oxides emissions by as much as 80% versus gasoline vehicles, says a journal article published by JSTOR.
The auto industry has recently been focusing on clean technology adoption. Several carmakers, including Tesla, Mercedes-Benz, General Motors and Ford Motor Company, are investing millions of research dollars in promoting clean technology. This is likely to propel the market and continue to drive the hype around choosing greener options.
CNG demand has increased from fleet companies, as this alternative fuel costs around 40% less than gasoline.
Oil prices are not just high, but also volatile. This has led several countries to take initiatives to reduce their dependence on oil imports and launch incentive programs to promote the adoption of natural gas.
The Challenges are Faced
Demand for CNG vehicles is greatly dependent on the available infrastructure of filling stations. However, these filling stations are more complex to set up and operate than traditional ones. CNG fueling stations need to store pressurized gas in high pressure tanks, which are best structured in cascades of three tanks that are maintained at different pressure levels, say experts at Clark Cooper.
Unlike gasoline or diesel, it is not viable for CNG fueling stations to adopt a "one size fits all" approach. CNG stations need to strike the right balance in pressure and storage required for different types of vehicles. This involves a decision regarding the compressor size and storage capacity, which determines the initial investment and expenses involved in operating CNG stations. This in turn has a significant impact on the cost of fuel.
Fast-fill stations are suitable for serving light-duty vehicles, which arrive randomly and the drivers don't want to wait longer than five minutes to fill a 20-gallon tank, says an article on the US Department of Energy's Alternative Fuel Data Center website. The article goes on to mentioning that heavy-duty vehicles are serviced at time-fill stations, but there is a vast range to be handled. For instance, a compressor that can deliver 3 gallons per minute can be used for refuse trucks, but a transit bus will need one that can deliver 9 gallons per minute.Apart from the automotive industry, power generation and various industries in North America and the emerging economies of Asia are expected to drive the growth in gas demand, says to an article by McKinsey & Co. The article goes on to mentioning that growth in oil demand could peak in 2030 and for coal by 2050, while growth in the demand for natural gas is likely to continue for the next three decades.
(Visited 15 times, 1 visits today)