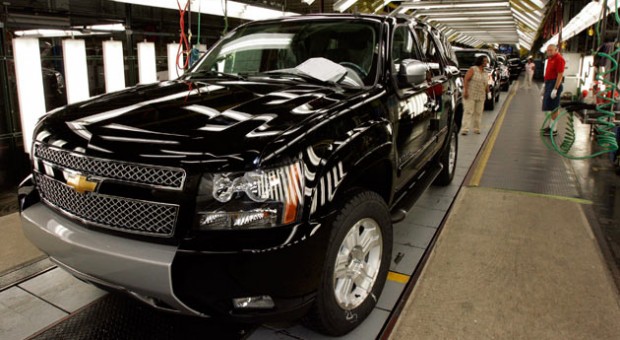 GM's Retail Sales Increased 22 percent in August
General Motors Co. (NYSE: GM) dealers delivered 275,847 vehicles in the United States in August, up 15 percent compared with a year ago. Retail sales increased 22 percent while fleet sales were down 8 percent.
Total and retail deliveries increased by double-digits at all GM brands. In total, Cadillac was up 38 percent, Buick was up 37 percent, GMC was up 14 percent and Chevrolet was up 10 percent.
Deliveries to retail customers were up 38 percent at Cadillac, 22 percent at Chevrolet, 16 percent at GMC and 24 percent at Buick. Buick's retail sales were up for the 16 th month in row, and it was the brand's best August since 2003. Cadillac's retail sales were the brand's best August since 1989.
GM's sales last month were the highest of 2013 and the best since September 2008, when the global financial crisis began to accelerate. Two years later, on Sept. 8, 2010, Chevrolet launched the Cruze in North America, marking the beginning of an aggressive rollout of new products that will see nearly 30 Chevrolet, Cadillac, Buick and GMC nameplates either all new or redesigned by early 2014.
Since then, the 2011 Chevrolet Volt and the 2013 Cadillac ATS won the North American Car of the Year award, the 2014 Chevrolet Impala was named the top sedan in the country by a leading consumer publication, GM topped the 2013 J.D. Power and Associates Initial Quality Study and the company has returned to competitive levels of leasing. GM and its dealers have also embarked on a multibillion-dollar program to renovate sales and service facilities in all 50 states.
---
Source General Motors, please read more now!