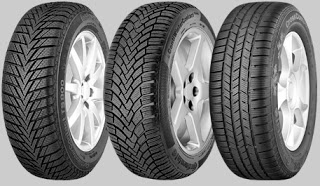 Goodyear Profit Rises on North America Sales
Goodyear Tire & Rubber Co. reported a nearly 18% jump in its second-quarter profit as sales in North America, combined with some cost-squeezing in Europe, offset the economic softness in other parts of the world.
Investors, however, disliked talk of lower sales of the massive earthmoving tires generally used in the mining industry, Latin America's performance and the company's $4.67 billion revenue for the quarter which was slightly lower than analyst expectations of $4.82 billion.
Shares fell more than 5.9% to $25.96 in earlier trading Wednesday.
For the quarter, net income was $213 million, or 76 cents a share, compared with $181 million or 67 cents a share a year earlier. Excluding some items, the company notched 80 cents a share, beating analyst expectations by one cent.
The mature markets of North America and Europe, once the Achilles' heel of the company known for its winged-foot logo, are again generating strong financial results following years of cost cuts, labor negotiations and the introduction of new products now commanding higher prices.
The North America division reached $208 million in operating profit, compared with $204 million for the same period a year earlier. This is the fifth-consecutive time the company has reported a year-over-year increase in its second-quarter performance for the unit.
Meanwhile, Europe's operating profit, which includes the Middle East and Africa, more than doubled to $117 million from $51 million for the same period a year earlier.
The Asia division's operating profit dropped to $76 million from $91 million a year earlier, while Latin America fell to $59 million from $82 million due to the continuing economic challenges in the region.
Mr. Kramer said the company is also keeping watch on the mining industry, which has slashed equipment spending over the past two years amid a glut of capacity and slower economic growth in China and other developing countries.
---
Source please read more.