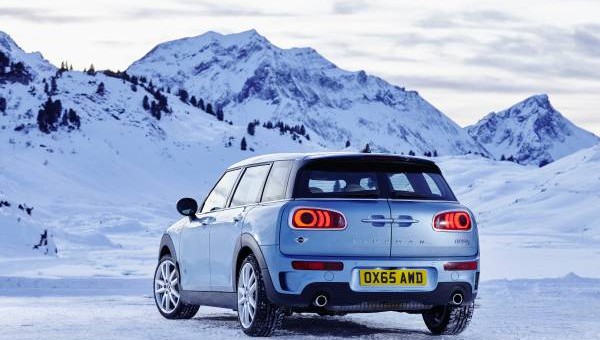 How to enjoy your car this Winter
It might be cold, wet and even icy outside but that shouldn't stop you enjoying winter in all its glory. While it's a well-known fact that driving during winter can be unpleasant at the best of times, just think of all the stunning scenery that awaits you if you get behind the wheel and make the most of your car this winter. Getting out and about this winter doesn't need to cost the earth, in fact you can easily be spontaneous and set off at the weekends to explore and discover your local region or even further afield.
Roads less well travelled
Now is the perfect time to explore those country hideaways and hidden lakes and valleys that you have been itching to discover. In fact, the beauty of road trips is getting lost and unearthing new treasures – so try not to over plan. If you are travelling with children then remember to factor in quick stops and toilet breaks to accommodate their needs. Practicalities aside, sit back and enjoy the ride. Will your current vehicle satisfy your wanderlust? Dealerships such as Toyota Dunfermline has a range of new and used cars to help get your road trip well underway.
Be prepared
Don't be another statistic and get caught in the snow. Do make sure that you are fully prepared upon leaving the warmth and comfort of your own home. Is your insurance still in date? Is your phone charged? Keep a hot drink, a change of clothes and a torch in the trunk just in case you have to sit in your car and wait for roadside assistance. It's also advisable to carry blankets, gloves, snow chains and a shovel too – in case there are any deep drifts that you stop you on your way. You must be prepared for winter driving.
Basic maintenance
Is your car ready and prepared for the colder weather? Damp mornings and a drop in temperatures can wreak havoc on your engine if not properly cared for, so be sure to book in a quick inspection to check everything is ticking over nicely. Don't neglect the basics such as checking the antifreeze concentration levels in your motor – simple to do if you invest in an antifreeze checker, which only costs a few dollars.
You will also want to keep your windshield wash levels topped up too as dirty, dusty roads will make visibility even more difficult. Car tire tread and the overall state of your tires should definitely be checked over before you go on any lengthy trip – while snow chains aren't necessarily an essential, do make sure that your tires are in a decent condition to help you keep good grip on the road.
All that's left to do now is charge your camera, prepare the hot chocolate and get driving! Winter is a truly magical time of the year, and there's no reason why the adverse weather should spoil the hours of fun that can be had by going on a road trip with the family.