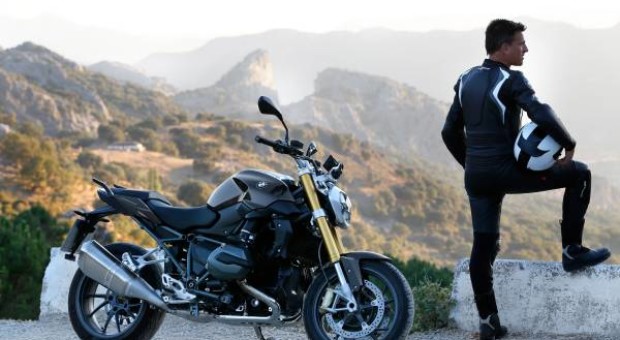 The winter months pose a greater threat to your motorbike than any other time of the year. So, whether you've recently purchased your first bike or you're an experienced rider, it's vital that you put the right preparations in place.
Here are five simple steps that will keep you safe on two wheels throughout the colder season.
#1. Upgrade the tyres
The roads are wet and potentially icy. Your wheels are in constant contact with the tarmac. Naturally, then, they need to be in top condition with excellent air pressure and grip. You can buy motorcycle tyres and tubes online to take control of the situation and give yourself peace of mind. This should be followed by the simple care of keeping them pumped and inspecting for pebbles in the groves. The new tyres should remain in great health all winter and beyond.
Some riders like to rotate two sets of tyres (summer and winter), but that's a personal call.
#2. Upgrade its performance
A bike that performs well gives you a far better chance of avoiding accidents and steering yourself away from danger should they surface. Adding a 1500cc engine will transform your ride with instant results. The suspension, brake leads, transmission, and front fork are all prime candidates too. Aside from making the bike safer, those steps will crank up your enjoyment. Given that fun is one of the most attractive USPs of bikes over cars, you won't want to ignore it.
If the bike is currently in poor health, making those changes will work wonders in the long run.
#3. Keep it sheltered
It's not only what you do when riding the bike that matters. Extending the protection to when you're not riding is equally crucial, especially in winter. Aside from removing the threat of theft and vandalism, it will prevent weather damage. When moisture gets inside your bike, it will freeze and cause the metal to become brittle. Similarly, frozen drive chains can snap, causing instant danger before putting the bike out of action. Storing your motorcycle under a bike coat or in the garage is key.
If nothing else, it'll protect the paintwork too.
#4. Keep it clean
A clean motorbike is a happy and healthy motorbike. Winter weather causes dirt and grit, which will accelerate the rusting process. The underside of the bike should be cleaned with cold water only, and you should probably do this after each day of riding. Otherwise, you allow the dirt to attack your bike. You can purchase surface protection fluid to make life a little easier. Either way, the sooner you get into the habit of cleaning on a regular basis, the better it will be for your bike.
Given that you'll avoid the need to replace bike parts, it's also a financial investment.
#5. Ride it safely
Even with the right precautions in place, your bike won't be considered safe unless you actively ride it in the correct manner. Taking an advanced motorcycle riding course can work wonders for your confidence as well as your competence. Moreover, you must learn to ride a little slower in the winter months while also keeping a bigger distance between vehicles. Of course, wearing the right leathers and a protective helmet are pivotal steps for winter safety.
It's better to be safe than sorry.
(Visited 15 times, 1 visits today)