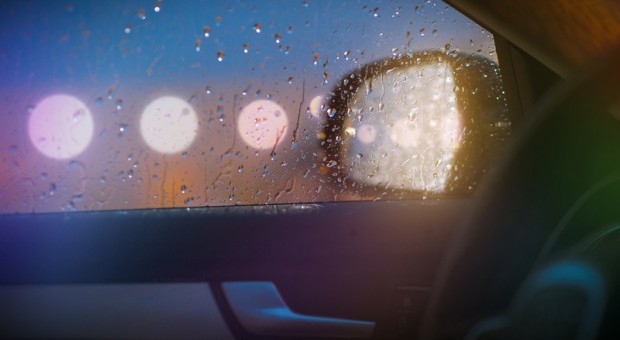 How to Protect Your Car from Rain
Rainy season is here. No big deal. It's just like taking your car to the car wash, right?Think again!Cars today are well designed, but they can easily be harmed by the natural elements such as dirt, snow, and rain. The dirt and debris kicked around by less than ideal weather conditions can truly damage the exterior of your car. (Or your interior if you have the unlucky misfortune of leaving a window open!) If you are feeling confused about the best strategies to keep your car protected once the rough weather hits, keep reading. Here are some quick tips to make sure your vehicle is prepared for a little drizzle or torrential downpour.
Before it Rains:
The best way to protect your car during rainy season is toprevent the damage from happening.
Keep your car clean – Make sure to regularly remove any collected dust and debris. This will keep your paint fresh and prevent the dirt from sticking if it gets wet.
Use a coating product – No one wants to have their wheels or finish ruined by the elements. Plasti Dip, for example, has been used for years not only to jazz up the look of cars, but to protect surfaces in the winter months. Plasti Dip spray colors are varied, so that you can get an exact match on your finish.
Park in covered areas – Whenever possible, try to keep your car parked in a covered area, such as a carport or garage. This will minimize the time your car is sitting out in the elements and prevent contact in case of a surprise storm.
After it Rains:
So you didn't heed the preventive advice. Don't sweat it. All hope is not lost. You can still keep your car in great shape even after the rain is gone.
Get a complete car wash – You really do not want the dust and debris kicked up by the rain (plus what was already on your car) to sit and further damage the surface. Debris from the rain can be acidic and can wreak havoc on your paint if left for too long.
Properly dry your car – Avoid letting your car air dry! This is how water spots happen. Make sure your car is fully dried before leaving the car wash.
Wax your car – After all the dirt is gone, wax your car to add a layer of protection for the next storm.
Taking good care of your car is crucial when the rain arrives. Obviously, the best course of action is to prevent the damage before it occurs. In some cases, if you have extreme water damage, you might need a professional. However, with the great range of protective products on the market and with trusted retailers like autobody.com from where you can avail of them, taking care of a lot of preventative steps right at home has become real easy. If you keep in mind the three steps: Clean, Dry, and Treat for all of your car's surfaces, you'll be fine, no matter what the weather conditions.