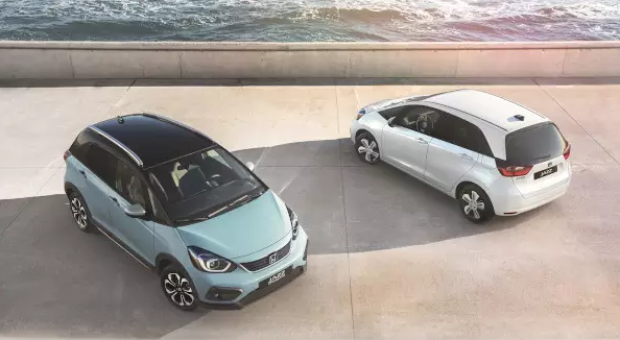 It is human nature to start using old items less and less when you have other, newer things to play with. For women, this applies most to clothes and makeup. Meanwhile, for men, you'll most likely observe this tendency upon the purchase of a new gadget or even a car.
Yes, a car. Even if it's a luxurious one like an Audi, an older car can be pushed aside when a new vehicle arrives. It's the novelty that appeals to most people. However, if you're ready to get the old vehicle up and running again after not using it for a long time, get ready for some serious restoration work.
To help you with this project, here is a list of important car care and maintenance services to consider.
1. Car Performance Tuning
Car performance tuning is carried out to modify engine combustion, improve power output and fuel efficiency, and optimize functional lifespan. This is one of the things that you must get done to ensure the smooth running power of the vehicle, especially after not being used for a long time.
DT Service Audi maintenance specialists say that with tuning, they get to see if there's corrosion in the car's power line. Corrosion in engine cables and belts are highly likely for vehicles that have not been used for months. The same is true for the valves and cylinder walls due to lack of oil and movement.
2. Care and Detailing
Car detailing or deep cleaning for the car is a must, mainly if you kept the vehicle parked outside, exposed to all kinds of elements. 
This car service involves washing the car's body and getting into the nitty-gritty of it to ensure a brand-spanking-new appearance once the job is done. All stains are removed and scratches are buffed to restore a smooth appearance.
But that's not all. Detailing also involves disinfecting the vehicle so that it's not just clean, but it's 99.99 percent germ-free (thanks to steam cleaners). This gets rid of build-up that could compromise the running efficiency of the engine. Once this job is done, your Audi will look and smell showroom-ready.
3. Battery Check or Replacement
The longest a battery can go unused is only two months. By this time, it will be cold and will not respond to the turning of the ignition. Revival efforts for the cold battery are necessary to get it running again at this point, and they are often not easy to do. In fact, recharging a cold battery usually proves futile and the only solution is a battery replacement.
4. Air Conditioner Cleaning
A car's AC unit that has not been used for some time can sustain damage while at rest. One of the most common things that happen to car AC units is that they become the home of mosquitoes because they retain some moisture, which attracts pests.
On top of that, the air conditioner's trapped moisture creates the perfect environment for molds to grow, making the dispersed air not just smelling musty, but also hazardous to health, mainly for those with respiratory issues. So, if you're ready to put your old Audi back in commission, you can't overlook your AC unit's condition.
5. Lubrication
When a lot of parts are crunchy and resistant to your manipulation, this indicates a lack of lubrication. You can lubricate wheels, bearings, joints, and the breaks yourself, but it's better to entrust the task to the pros for a faster and more thorough execution. Most of the time, when car parts need to be lubricated, it's not just because they have corroded over time. It's likely that they have gathered dirt and debris as well. 
It's important to note that there may be damage to the parts, which lubrication may not be enough to treat. Only the trained mechanics can identify such issues correctly and recommend appropriate repairs on top of lubrication.
6. Tire Care 
If a car is idle for a long time, tires will develop flat spots. This can be just a temporary problem that you can treat by using the car more often, although you will have to deal with some imbalance with driving and weird sounds. 
If the flat spots don't go away, there may be issues with the internal structure, which service centers can take care of. Or perhaps, the damage is permanent, which means that replacing them is the only option.
Consider Prevention
Those are just some of the services that you have to consider carrying out to whip your old Audi back into excellent shape. There could be more, mainly if there were long-standing issues with the vehicle that you weren't able to address prior to resting it for some time.
When you take your car for these revival services, expect to learn some crucial lessons from the center's personnel on how to maintain a vehicle that you don't need to use too often. While they offer reliable solutions to most problems, they will insist that prevention is always better than cure. Some of their preventative lessons are:
Use a battery tender to keep your car battery's charge at a normal level even when not in use. A battery tender is not the same as a charger, so don't use a charger for the same purpose. A

battery tender or maintainer can accurately sense how much charge a battery requires.

It very slowly charges the battery over a period of time to prevent overcharging, which can shorten the life of a battery.

Heating up or running the engine of the car a couple of times a week will prevent the liquids from simply evaporating and keep the different parts lubricated.

Run the AC, not only to protect the unit but also to restore the healthy climate in the car, which is crucial in preventing musty odors, and mildew or molds.

Drive the car at least every other week to avoid flat-spotting of the tires. However, if you can't drive the vehicle, raise the vehicle. Doing this will take the pressure off the tires completely.
Remember, a car is designed for frequent use; after all, it was created to provide convenience to daily life. Thus, it needs to be used enough to keep it in proper working order, and more so if the car has some years to it already. A car that sits idle for a long time will suffer a much earlier demise than a frequently used one. 
More importantly, when you need professional services to work on the car, go to a brand specialist; this way, you can be sure that all services will be performed to the best quality standards.
Author Bio
Ahmad Ramadan is a Managing Partner at Deutsche Technik Service Center, Dubai's first and largest VW, Audi, Mercedes, Bentley, Porsche, & Lamborghini vehicle specialist and performance tuner. DT has also built an illustrious portfolio in classic car repair, maintenance, and restoration, as well as body work (accident repair, painting, and denting). DT Service Centre offers a full range of services: mechanical repairs, maintenance, servicing, etc.
(Visited 4 times, 1 visits today)