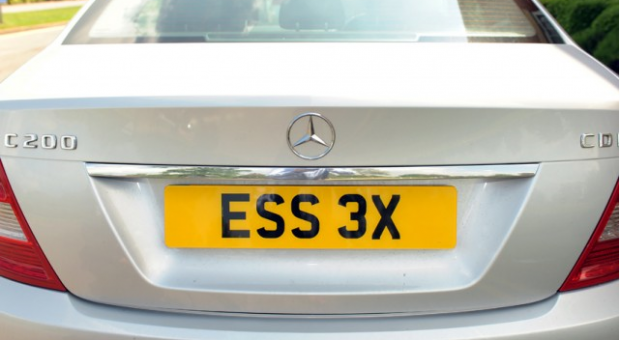 Kits and Plates for Number Plates
Supply of show plates with a DVLA registered UK registration number on it is illegal since November 2008. Hence to make it legal, DVLA decided to mark the number plates with "show plate" logo.
Due to this many number plate suppliers got the opportunity to remain in the business, because they were in the show plate trade with various range of number plates
Ways to fit your number plate:
Use extra strong sticky pads.
Screw the plate on the vehicle.
Use the holder for the best look forever.
Sticky Pad Kit:
This is one of the easiest way to keep your number plates fit and secure always. There would be total of 6 sticky pads, 3 for each plate.
Try to place them at right in one place at one shot because they are very sticky, if they get stuck once it would be difficult to remove them.
Screw Kit:
If you previously have a number plate with screw hole then with its help you can drill the hole.  The kit will contain 4 screw holders and 4 screws which will help you to get your job done.
Number Plate Holder:
There are various colors available for the frames; they are chrome, blue, black, metallic red and carbon any more. This is the best secure way to fit your number plate.
"Quality"
The best material to build number plates is ABS Substrate plate, they are impact resistant, stronger and thus it's durable.
ABS stands for Acrylonitrile Butadiene Styrene, hence it is also from the family of acrylic.
"Variety"
You can avail various number plates from the dealer. They are:
Plates of Different sizes.
Show plates
Imported plates
American, German and French Number Plates
"Signs and Show Plate"
If there is a requirement of spaced or a designer plate then the customer can buy it as a sign, for off road use. And you would be provided a disclaimer on the back that it is sold as a sign.
"Legal Number Plates"
Only two fonts are permitted on road:
Standard (plain legal)
3D font
Spacing of numbers and letters on the plate should be same as in the logbook i.e. registration document.  Is it possible that you may be unaware of the current legal requirements? So visit the DVLA website, don't ever consider plate-maker website as a guide.
Their sites only provide legal options.
Never ever go for cheap plates because the material used to build it is of low quality. Always buy quality material or deal with a one who imports the material from Europe. They would be selling at a best price and it would be affordable.
"Positioning"
The model of number plate which fits fastidiously on all kind of vehicle is Platypus model. While fit your number plate just keep in mind that it does not the block the radiator air paths and intercooler.
"Stalwart Construction"
To get something tough and lightweight opt for a plate which is made from lightweight aircraft aluminum. It just requires adequate thickness to be completely solid. Black Anodize and Black Powder Coat are used to protect the parts.
Author Bio:
Sent by Alice Manson | George Stallion a blogger and an owner of a number plate agency is interested to share this information to his followers or reader about the kits and plates of number plates available in the market which they can use it on National numbers too.
(Visited 3 times, 1 visits today)