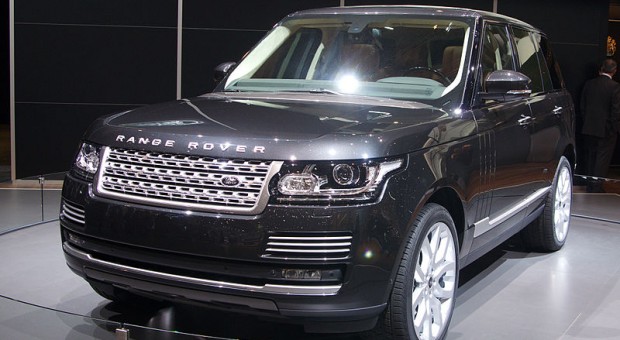 Not so long ago, the Sports Utility Vehicle was nothing but a lightbulb in the back of someone's heading waiting to flicker on, and now they have become a staple part of almost every premium car makers line-up; a motor that makes a statement in practicality, power and luxury. It's why every major player in the car world has at least one SUV in its shiny showroom, and it's almost always given pride of place.
Range Rover Sport
The success of Land Rover's Range Rover is visible in the spin-offs that now stand gleaming alongside this beast of an SUV. But the Sport is still the diamond at the front of a magnificent crown. Sure, it isn't the lightest out there, nor is it the most spacious of the bunch, but we wouldn't change a thing about it, such is the breadth of its awesomeness. Everything Land Rover have done has been magnificent, from the Land Rover repair service to the engine power on offer. If you're looking for an SUV that lives up to the word 'luxury' you've found it. The end.
Land Rover Discovery
It's a one-two for the Land Rover brand with their Discovery, a car that adds a large dollop of luxury to those that want to dive into muddy puddles with a smile. Don't ask us how (it's a total mystery), but they've somehow managed to make a luxury car capable of handling the toughest of terrains, allowing seven-people to sit in total comfort as it handles the off-road with ease. Of course, there is a downside in its insatiable thirst. But what it lacks in miles per gallon it more than makes up for in smiles per gallon.
Volvo XC90
The days of beige estate cars have been long left behind thanks to Ford taking ownership and this, the XC90, is one of the most incredible seven-seaters on the market. Unrivaled comfort. Check. Incredible handling. Check. State of the art technology. Check. The opportunity to save the world with a 401bhp plug-in hybrid engine. Check. But what holds it back is the little niggles that prevent it from being perfect. Things like the cheap-plastics, unpredictable sat-nav and refinement that's left wanting. But that's the sacrifice you make when you want to undercut the market on price, which this almost does, sitting slap bang in the middle.
Range Rover Velar
Land Rover almost managed to snatch all three podium spots and, who knows, maybe when the next generation of Velar comes out, it will. But for now, the new kid on the block has taken what SUVs stand for and tweaked it slightly, making this one road-focussed. Yes, that means it doesn't quite keep up with the others on off-road abilities (not even close). But for a refined ride and total luxury, you'd be hard-pressed to find an SUV that wows as much as this concept-looking beauty. The big downside, however, is just how much the styling relies on your budget because most of it is add-ons.
(Visited 6 times, 1 visits today)