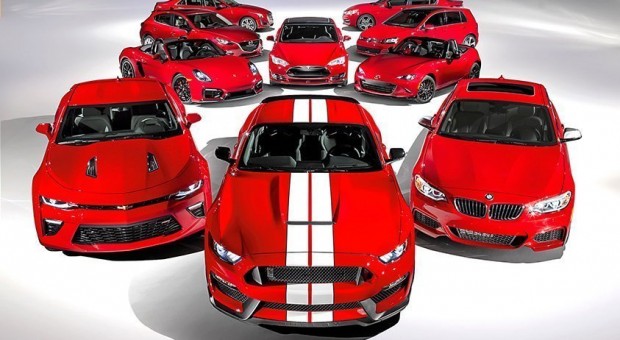 If you are looking to improve the look of your favorite wheels that never let you down, you might be thinking long term. In case you are reluctant to part from your car, you will need to look after it and make sure that it feels like  home when you spot it in a busy car park. Below you will find a few ways you can customize your classic or your standard car to show your appreciation and let your personality shine through the exterior.
Custom Paint
No matter how old your car is, you can get a custom paint ordered to make it stand out from the crowd. If the color is fading or you are simply more adventurous than you were when you bought it, chances are that you will need a change. You can choose between custom exterior paint and vinyl wrapping, depending on your budget and the features you would like to add. Not all colors are available for vinyl or spray paint, so you will have to visit several body shops to find the right solution for your circumstances.
Stickers
In case you are happy with the color, but would like to personalize the exterior of your car, without fully customizing it and reducing its value, you can also try stickers. You can add them to your bumper, your engine cover, your doors, and any flat surface. You can order your custom stickers that match your style, the color of the bodywork, and expresses your personality. Choose a company that offers guarantees and waterproof materials. You don't want to lose your stickers in the first rain or the first time you go through the car wash.
Blackout Features
To make your car look more professional and executive, you will also be able to add blackout features and windshield tinting, Make sure that you are allowed to customize the car this way, and check your local government  regulations, or you might compromise the roadworthiness of your vehicle. You can add black accents inside and even change your door handles to be flush with the bodywork and make your car appear smarter and more unique.
Alloys
No matter how old your car is, if it didn't come with custom alloy wheels, you can get an aftermarket one that will feature the brand and the logo. You need to shop around for new aftermarket designs and refurbished ones, in case you have a classic car. You can improve the look of your car by adding these simple features and make it look more expensive than it really is.
Wings
In case you are a sporty driver, you can also add a wing to your car to improve the aerodynamics of your vehicle. You are likely to need to visit a specialist body shop that can match the color and the size of the wing, but you will certainly turn some heads once the job is complete. If you are lucky, you can even get a used wing that can be refurbished and fitted on your car.
Grille
Custom grille can change the entire look of your car, and it is relatively cheap to install. You will, however, need to get in touch with a specialist who can find the right modification for your car that will not only help you stand out when driving, but also improve the aerodynamics of your vehicle. Custom grilles are available for most models today, but they are less common when it comes to older models.  The front grille can help your engine stay cool when you are hitting the highway and are driving in challenging conditions.
Number Plate
You might want your car spotted from a distance or simply add your name to the custom design. There is no better way of doing this than choosing your own number plates. The good news is that you can take the plate with you when you change your car, and add your initials or even a funny word that will turn heads wherever you go. Choose wisely and compare the price of popular words and numbers before you commit to customize your car this way.
If your car has been looking after you for a while, it might be time to give back in the form of some TLC and customization. Consider these additions and custom features to turn more heads and focus on increasing and maintaining the value of your vehicle, so you can get the best return on your investments.