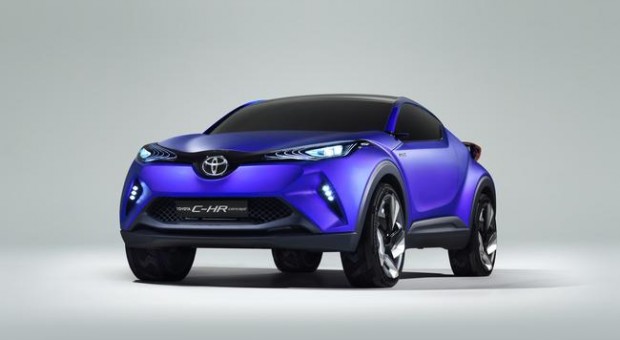 New TOYOTA C-HR Concept – Toyota's vision of for C-segment Crossover
The TOYOTA C-HR Concept introduces an expressive new, diamond architecture styling theme to the segment. Presenting a bold new dynamic design language, the TOYOTA C-HR Concept makes its world debut at the 2014 Paris Motor Show. Below a compact, sensual cabin profile, the lower bodywork has been sculpted to represent the facetted surfaces of a highly-durable, precision-cut gemstone. Using a hybrid powerplant, this crossover gives a first hint of a type of vehicle that Toyota would like to bring to the C-segment market.
The front of the TOYOTA C-HR Concept is not only a further development of Toyota's Under Priority and Keen Look design identity, but also introduces new styling themes which hint at a future design direction for Toyota vehicles.
From the side, the highly-facetted lower body, muscular wheel arches and aggressively angular rear shoulder are juxtaposed with an exceptionally sleek cabin profile.
Highly-distinctive, aero-inspired, floating rear lamp clusters further enhance the broad shoulders of the TOYOTA C-HR Concept's lower bodywork.
Source: Toyota
(Visited 1 times, 1 visits today)