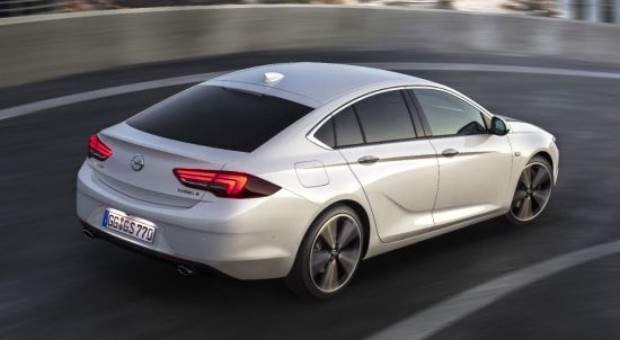 Opel Insignia is "All-Wheel Drive Car Of The Year 2019"
The Opel Insignia with torque-vectoring four-wheel drive is "All-Wheel Drive Car Of The Year 2019".
The Opel flagship was elected winner in the category for cars costing up to €40,000 by the readers of Auto Bild Allrad.
The Insignia thus repeats the success of the bestselling Opel Mokka SUV, which was previously elected all-wheel drive car of the year twice in succession.
The Opel Insignia model range – with sales of more than one million units – is a wise choice for families as well as fleets.
The current generation of the Insignia family comprises the Grand Sport, Sports Tourer, Country Tourer and the top-of-the-line, particularly sporty Insignia GSi (NEDC1 fuel consumption Insignia GSi with 154kW (210hp) BiTurbo diesel and eight-speed automatic transmission: urban 9.6 l/100 km, extra-urban 5.6 l/100 km, combined 7.1 l/100 km, 187-186 g/km CO2; WLTP2 fuel consumption: combined 7.8-7.4 l/100 km, 204-193 g/km CO2).
The sports-chassis of the Insignia GSi offers limpet-like levels of adhesion. A major contribution comes from the all-wheel drive with torque vectoring.
In this high-tech system a conventional differential on the rear axle is replaced by two clutches, which can accelerate each rear wheel individually in fractions of a second, depending on the driving situation.
Source: Opel Europe