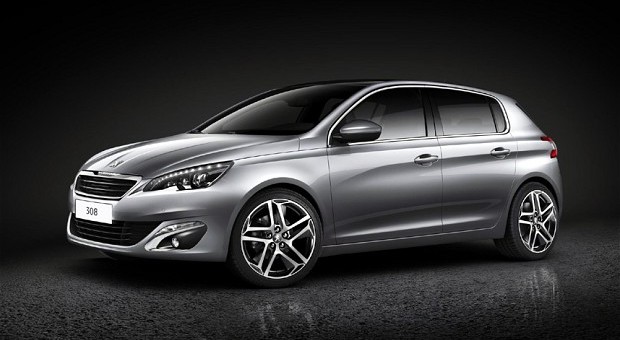 Peugeot 308 is « Car of the Year » 2014
For the third time, the Car of the Year was elected at the International Geneva Motor Show: the Peugeot 308 won by a clear advance of its competitors BMW i3, Citroën C4 Picasso, Mazda 3, Mercedes Classe S, Skoda Octavia and Tesla Model S.
The Jury's decision was indisputable: The Peugeot 308 is Car of the Year. After intensive test drives, the sedan of the French manufacturer was chosen for its general balance and versatility. Hakan Matson, President of the panel of international automobile experts, handed over the prestigious award to Maxime Picat, CEO of Peugeot Brand in the framework of the 84th international Geneva Motor Show. The designation of the award winner is the first announcement from the Show and also its starting signal.
Hakan Matson, Jury President and automobile expert of the Swedish business paper Dagens Industri: "The Peugeot 308 gives a glance of the enormous potential that traditional power trains still have. The winner impresses by its weight reduction and its space management as well as the performance of its combustion engines. In addition, the Peugeot sets new standards in terms of interior space – the 308 is light-flooded, comfortable and ergonomic."
The « Car of the Year 2014 » was elected by a jury of 58 car journalists from 22 European countries. In the first phase they designed seven finalists out of 30 car novelties before testing them in-depth. Four criteria are particularly important for this nomination: innovation, safety, design and quality. Environmental and consumption aspects are also taken into consideration.
It is the third time that the International Geneva Motor Show is hosting the awarding ceremony. The final vote was directly given at the Show.
Source: International Geneva Motor Show
(Visited 1 times, 1 visits today)