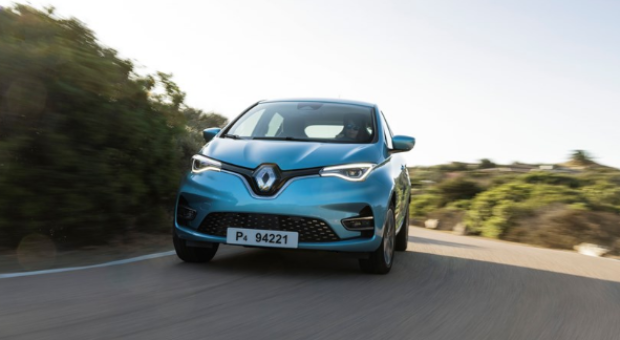 At this point, we can unequivocally say that electric vehicles are on the rise. That doesn't mean they're perfect, nor that they're close to making up a majority of traffic. However, after some initial surges in interest and a few noteworthy releases, it seems that just about every noteworthy auto manufacturer is in on the EV revolution. From the bold and surprising Tesla Cybertruck, to electrical versions of standard Honda sedans, to the "New Renault Zoe" we profiled, the examples are so plentiful at this point they're almost hard to keep track of.
As much as this may be the case though, there are still hurdles to clear in turning EVs into a majority and making our roads cleaner. The following in particular represent significant challenges the industry still has to overcome.
Charge Speed & Range
Right now, some of the primary concerns people have about electrical vehicles are that they may take too long to charge, or that a full charge may not provide adequate range. Frankly, these concerns can be misplaced when it comes to some of the better EVs on the market. The standard Tesla Model 3, for instance — perhaps the most beloved EV in the world — has a range of some 320 miles on a full charge, which beats what plenty of cars can do with a full tank of gas. Nevertheless, it's true that charging takes longer than filling up with gas, and the greater efficiency manufacturers can provide regarding charge speed and range, the more consumers will be comfortable with making the leap.
Weight & Electrical Efficiency
One design issue EVs still face is that electrical systems can be among the heavier parts of a modern car. Already, manufacturers have found numerous creative ways to address this issue, from 3D printing and injection molding casings and other parts with light but strong material, to innovating with how high-voltage cables are packaged and arranged.
To give you some idea of how every last thing is considered though, it's worth consider that even lighter electrical circuitry is seen by some as a potential boon for EV design. The electrical systems that enable EV functions are built on complex and highly capable printed circuit boards, and even these can be made lighter through advanced design options. Most notably, the materials used for HDI when designing PCBs (high-density interconnector PCBs) can make for lighter options that are still capable of powering major electrical functions.
From tiny innovations of that nature to whole new casings for electrical equipment within cars, every little thing is still being considered in the effort to make EVs lighter, and by extension optimally efficient.
Infrastructure
A lot of people love the idea of EVs but haven't made the decision to buy one yet. And if you talk to such people, you're likely to hear some of them argue that it doesn't make sense to have an EV until there are more charging stations available. This reasoning makes more sense in some areas than others, but generally it's a perfectly logical concern: Why buy a car if you're not sure you'll always be close enough to a power source that it will need to keep going?
To some extent, EV manufacturers can help to alleviate these concerns simply by improving the cars and addressing charge range, as discussed above. However, improving infrastructure will also play a role. Right now, cities are adapting to the EV surge by finding ways to provide more charging stations. But this is still going to be a gradual process, to say nothing of the transition in more suburban or rural areas. It's a major challenge for the growth of the EV market.
Fully Automated Driving
While EVs don't necessarily have to include automated features, the presumed link between the two is hard to ignore. People expect that as we progress toward a greater proportion of EVs, it will be these vehicles specifically that push automated driving forward (or, thinking of it the other way around, people expect automated vehicles to be electric).
At this time, while the technology is just about there for fully autonomous vehicles, there are challenges remaining. Most notably, there are still details to work out regarding safety, regulatory preparation, and affordability. Again, this isn't a problem specifically for the EV market. But as people continue to associate EVs and autonomous driving, progress in this area should only help to improve the perception of EVs.
As indicated above, a lot of progress has been made toward the normalization and spread of electric vehicles. Once these challenges are handled, though, we'll see the true potential of this emerging vehicle market.
(Visited 21 times, 1 visits today)