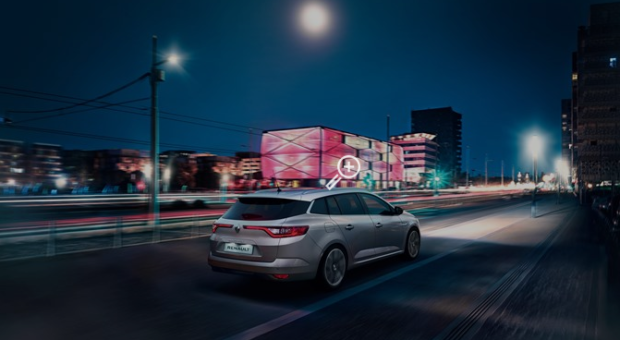 In France, Renault is taking orders for the 1.7 Blue dCi 150 EDC engine for the entire Renault Mégane range. In addition to the Blue dCi 95 and Blue dCi 115 engines, this new engine offers driving pleasure right from low engine speeds and quick starts. It provides maximum torque of 340 Nm from 1750 rpm available over a broader operating range. As well as its driving pleasure, the Blue dCi engine also works smoothly with its automatic 6-speed EDC gearbox.
With the Blue dCi engine unit and an SCR nitrogen oxide post-treatment system, CO2 consumption and emissions are kept under control: 4.7 liters/100 km in the WLTP combined cycle for Mégane Blue dCi 150, paired with an EDC automatic gearbox.
To complete the enhancement of the Renault Mégane range, the "Limited" limited edition—already available for Mégane Saloon—has come to Mégane Estate. This limited edition comes with many extra features and offers an attractive positioning at +€600 in relation to the "ZEN" level.
In terms of design, Mégane Estate LIMITED is embellished with 17" Celsium diamond-cut alloy wheel rims, tinted glazing and rear windows, and starry black rear-view mirror casings. It also offers special "LIMITED" markings on the wing covers and door thresholds.
Moreover, Mégane Estate "LIMITED" offers a long list of extra features like lane-departure warning, excess-speed warning with road-sign recognition, automatic switching of dipped and full-beam headlights, an assisted parking brake, the R-Link 2 multimedia system with connected browsing and a 7" screen(1), and electrically folding rear-view mirrors.
Come and discover Mégane equipped with the Blue dCi 150 engine paired with an EDC automatic gearbox and the "LIMITED" limited edition of Mégane Estate in the French commercial network during the open days on June 13 and 16, 2019.
(Visited 5 times, 1 visits today)