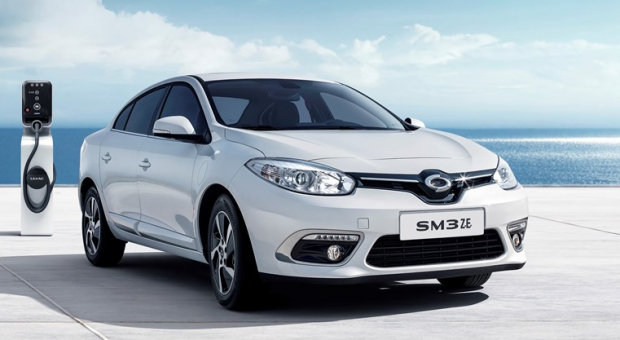 Renault Samsung Motors unveiled the new SM3 Z.E
Renault Samsung Motors this morning unveiled the new SM3 Z.E. at the Daegu International Future Auto Expo in South Korea. Determined to upgrade its electric vehicle range to meet customer demand, and buoyed by the EV expertise it has gained over the past eight years, not to mention its status as the European market leader, Groupe Renault is continuing to renew its line-up, the latest example being the new version of the SM3 Z.E. which first appeared in 2013.
"Said Gilles Normand, SVP, Electric Vehicle, Renault: "Groupe Renault, Europe's number one EV brand and the market's pioneer, is in the process of introducing second-generation versions of its electric vehicles. As laid out in our Drive the Future plan, this process will enable Groupe Renault to strengthen its geographical and segment coverage and foster a step-up in the electric vehicle market.""
The autonomy of the Renault Samsung Motors SM3 Z.E. – the market's only three-box saloon – has been increased by 57 percent to 213 kilometres based on the Korean type approval cycle.
Battery power has been upped to 36kWh with no increase in weight and, with the average daily trip in South Korea standing at 40 kilometres in 2016 according to a Korean Transportation Safety Authority (KOTSA) report, the new SM3 Z.E. is capable of running for approximately five days on a single charge.
This increase in autonomy and the model's spacious cabin will permit the SM3 Z.E. to address the strong demand expressed not only by retail customers, but also by state-run fleets and taxi operators. Indeed, 1,200 cars were purchased by South Korea's Ministry of Health and Welfare last April, while the model is also popular as an EV taxi in Seoul, Daegu and Jeju Island