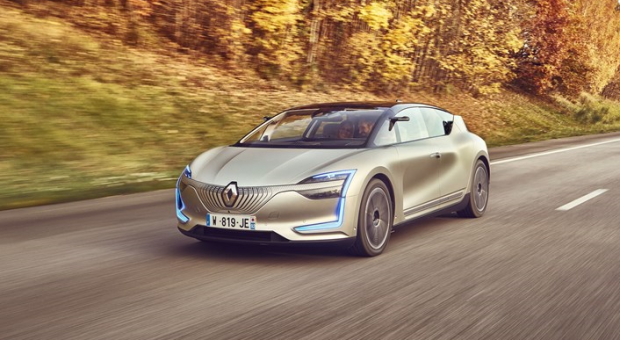 Renault SYMBIOZ: Experience tomorrow today – autonomous, electric and connected
After unveiling a vision for 2030 with the concept car and house SYMBIOZ at the Frankfurt Motor Show in September 2017, Renault is now giving journalists the chance to climb on board SYMBIOZ demo car, the first rolling prototype built to be autonomous from the ground up and to give us a more near-term experience to 2023.
The SYMBIOZ demo car road tests provide Renault with the opportunity to demonstrate in real-life conditions a car that is autonomous, electric and connected. The result is a whole new life-on-board experience and as much pleasure while driving as with hands off the steering wheel.
In SYMBIOZ, the driver can automate driving and use travel time for other activities. We believe car travel will become a multi-sensory, personalised experience, with a cabin reconfigured differently for each driving mode. The car becomes part of the personal ecosystem for both driver and passenger.