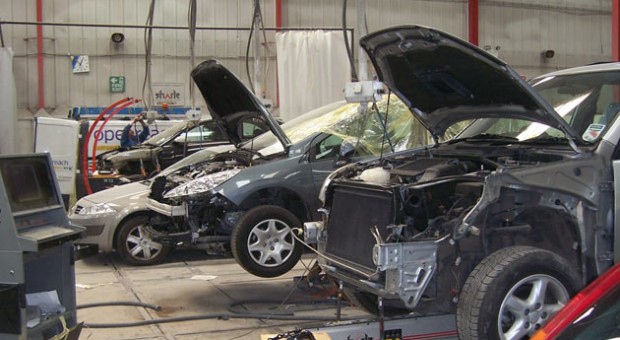 Revealed: Simple Solutions To Common Car Problems
We all know that if something breaks on our cars, we can just call our friendly breakdown service to come and rescue us! But many motorists want to learn how to fix common car problems themselves. Especially if they get stranded on the roadside.
They always say that prevention is better than the cure. With that in mind, here is some dynamite advice to help you prepare for many common car problems that your pride and joy might have!
Have you got any other handy tips you'd like to add? Why not share them with us below!
Tyre punctures
As part of your weekly checks, you would usually spot any problems with your tyres such as bulges, cracks or punctures.
Sometimes, and this has happened to me, a puncture can occur whilst you are driving. The main cause of this problem is down to a nail or screw embedding itself into your tyre as you drive over it on the road.
Solution: keep a can of Holts Tyreweld handy in your car. In the event of a puncture, pull over to a safe place and inflate your tyre with it. Drive at a reduced speed to your nearest tyre centre and get the tyre replaced.
Blown bulbs
Don't you just hate it when you get into your car at night and turn the headlights on, only to discover that just one of them is working?
It can be quite annoying, as it means you have to concentrate harder when you are driving in pitch black conditions. Halogen bulbs are the worst offenders for those problems!
Solution: buy a spare bulb set and keep it in your car's glove box. The spare bulb set will contain different bulbs for headlights, sidelights and tail lights.
Dirty windscreens
It's a well-known fact that the more we drive, the dirtier our windscreens will be! Apart from washing your car every day, what else can you do?
The obvious answer is to clean the windscreen by pulling back on the steering wheel wiper stalk and spraying washer fluid on it.
Unfortunately, people forget to refill their windscreen washer fluid bottles on a regular basis!
Solution: Matt from www.easternwestern.co.uk advises keeping a small washer fluid bottle with you. When you run out of fluid, you can just pull over somewhere safe and top it up.
Flat batteries
Few people know this, but car batteries only have a limited life cycle of five years or so. After that period, it's only a matter of time before your car's battery starts to lose charge.
It is surprising how many people that panic and call their breakdown service out to fit a new battery for them. The trouble with that approach is that you end up paying a hefty price for the battery they supply. And often the battery isn't of superior quality!
Solution: keep a "power pack" in the back of your car. These amazing devices have rechargeable batteries. They allow you to jump-start your battery without the need to use someone else's car and battery!