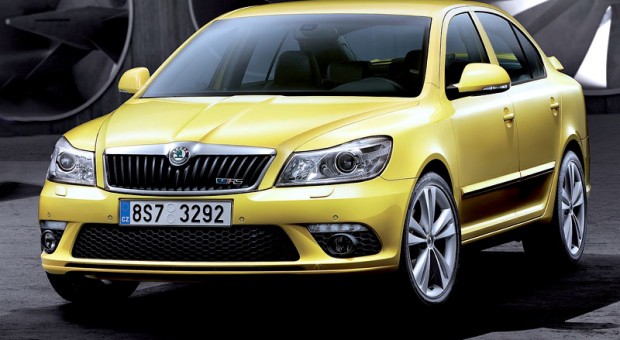 Skoda Auto has seen a sharp increase in sales this October
The Czech manufacturer delivered 83,800 vehicles to customers worldwide, corresponding to a growth of 7.5% over October 2012 (78,000 sales). This is a new October record for the brand. In Europe, ŠKODA saw double-digit growth of 13.7 % to 55,700 units sold. In Germany, the brand grew by 23.5% to over 12,100 vehicles.
​Cumulatively, ŠKODA sold 768,700 vehicles worldwide between January to October 2013 (same period last year: 795,100; -3.3%). After the production launches of the new ŠKODA cars during the first six months, the model campaign is unfurling its full power. The brand has set a new record with eight new and revised ŠKODA models being introduced this year alone. Despite some difficult market conditions, new orders continue to develop positively.
In Western Europe, ŠKODA recorded a significant increase of 17.3 % in October. Deliveries increased to 32,400 units compared to 27,600 units last October. Once again, the brand has outperformed the overall market. In the first ten months, the market share in Western Europe grew to 3.1% (same period last year: 3.0%). In Germany – ŠKODA's second largest market worldwide – ŠKODA is building its position as the largest import brand; sales increased in October by 23.5% to over 12,100 units. The brand saw growth into the double figures in the UK (5,700 vehicles; up 23.1%), Denmark (1,400, up 32.0%), Finland (830 vehicles, up 33.6%), Italy (900 vehicles, up 23.0%), the Netherlands (1,200 vehicles, up 21.3%), Norway (760 vehicles, up 25.8%) and Spain (1,000 vehicles, up 56.6%). In Norway, ŠKODA achieved the best monthly sales result ever.
In Eastern Europe, ŠKODA delivered 11,400 vehicles to customers in October (October 2012: 11,600; -1.7%). After ten months, the market share stood at around 3.9%. In Kazakhstan, the brand saw a three-fold increase in sales, selling more cars in one month than ever before. In the Baltic States (Estonia, Latvia, Lithuania), almost 700 customers decided on a new ŠKODA, 66.6% more than in October 2012. In Romania, the brand grew by 24.1% with over 600 units and in Serbia by 16.2% with 400 vehicles. In Russia, ŠKODA's third largest market, the Czechs sold 7,100 vehicles (October 2012: 8,300; -14.5%).
In October ŠKODA grew by more than a fifth in Central Europe: Customer deliveries increased by 21.6% to almost 12,000 vehicles (October 2012: 9,800). With this growth significantly above market average, ŠKODA's market share increased to 20.5% in October. In their Czech home market, ŠKODA saw significant growth, whilst the market in general declined slightly. Deliveries to customers in the Czech Republic reached 5,700 units (October 2012: 5,300), an increase of 8.2 %. ŠKODA's market share in the Czech Republic after ten months stands at 35.8% and in the month of October at almost 37.3%.
---
Source, please read more.
(Visited 2 times, 1 visits today)